National City Local Signs with San Diego Loyal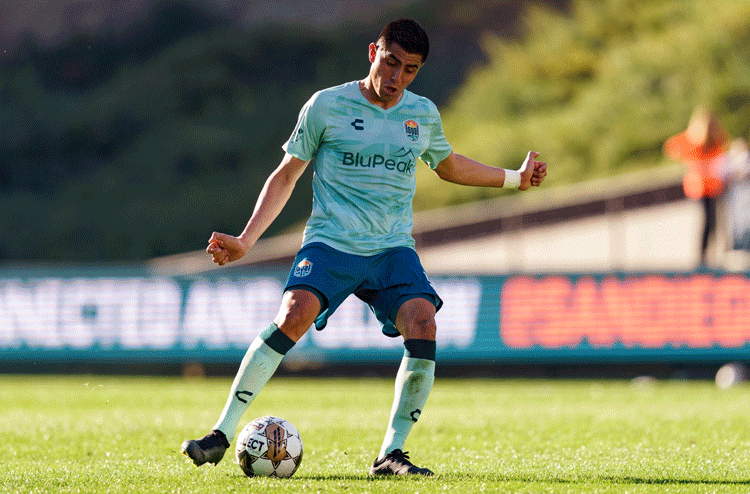 Created: 09 February, 2023
Updated: 13 September, 2023
Over coffee with San Diego Loyal head coach Nate Miller during the holiday season, veteran midfielder and San Diego native Joe Corona contemplated his future.
His past settled: a near decade with the Tijuana Xolos of the Liga MX [Mexico's top tier of professional soccer]; multiple stints with the United States senior national team; the MLS; Sweden most recently; and once upon a time a standout career at Sweetwater High School in National City followed by a season at San Diego State.
"It's been what, 14 or 15 years [since I was at Sweetwater]?" Corona, 32, asked with a laugh. "I've been so far away from home for a long time. I am at a good point in my life and career, where it made sense to come back."
After speaking with San Diego Loyal SC co-owner and American soccer royalty Landon Donovan, Corona decided to come home, putting pen to paper and signing a two-year contract with San Diego's top league team.
"When I spoke to Landon he explained to me a little more about the project going forward with the city" Corona said. "He talked to me about the players. I made the decision to sign and join the team and be close to family and we are super excited about this year."
The San Diego Loyal team seems as excited to have Corona.
"Selfishly, we want San Diegans to be part of this roster," Andrew Vassiliadis, Chairman of the Loyal, added. "Joe was looking to come home. He has played in some tremendous places, but he has never played in his hometown. To kind of puff my own chest out a little bit – and Joe said this to me – he has been really impressed about what has been built here and he wanted to be part of it," Vassiliadis added.
The addition of Corona comes as the team prepares for its fourth season, both in operation and in competition in the USL Championship. He is expected to play a prominent role on the field and off, as the team continues exploring ways to connect with the city and grow it's fanbase.
"We want this to be a community focused club that has its ear open to what San Diego wants in a soccer team," Vassiliadis said.
An obstacle the team has faced in growing the fanbase has been the perception of the league and team as "minor league," something both Corona and Vassiliadis vehemently rejected.
"This is a very competitive league and it is getting better and better," Corona said. "There are a lot of former MLS players here. The way this club is managed is top notch – it is better than some of the quote-on-quote first division teams I've been with and that is a big reason why I came here."
"The term that makes me bristle the most and it's probably where most people start when they think of the Loyal – 'it must be minor league sports,'" Vassiliadis added. "We are playing for a legitimate trophy at the end of the year that means something to our roster, to myself and to our fanbase. That distinction of is it minor or major is a stopping block. I am very secure that once somebody comes through our turnstiles, we've got them."
The Loyal open the regular season on March 11 against Detroit City FC at Torero Stadium at the University of San Diego.
In the meantime, Corona plans to reintroduce himself to his hometown.
"I used to love carne asada fries from Lolita's when I was in college," Corona said. "I have to start getting out. Now that I am going to be here I am looking forward to trying out so many different spots. When I started my professional career there wasn't a team in San Diego. Ever since the Loyal [were created] it's been in the back of my mind that I want to play for them. I am going to be close to my family and friends – people that I love – and that is the best part."