Hemmerling for Sheriff: We Need Reform Now!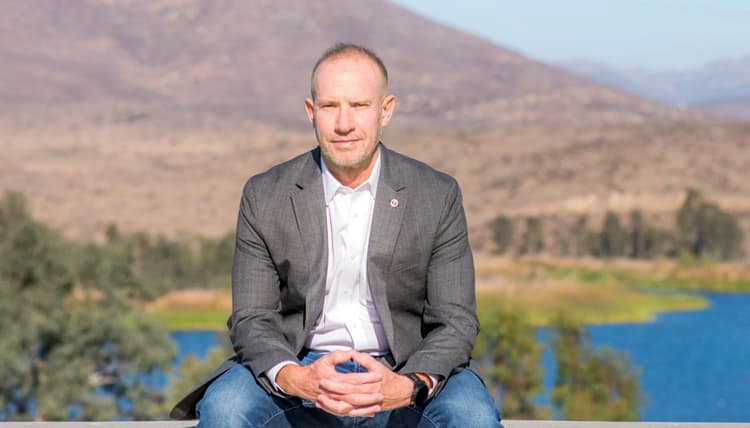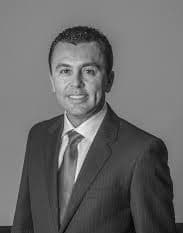 Arturo Castañares
Created: 04 November, 2022
Updated: 13 September, 2023
The race to decide who will be the top cop in San Diego county comes down to two tough choices between the status quo and an opportunity for change.
We believe John Hemmerling can bring about that change we desperately need.
Current Undersheriff Kelly Martinez is running to replace her former boss, Bill Gore, who retired earlier this year and immediately endorsed Martinez as his successor.
Martinez has worked her entire career within the San Diego County Sheriff's Department and claims to have the right experience to now lead the department that has an annual budget of over $1 billion.
But if Martinez is going to claim that being the number two person for the last few years gives her the experience to run the department, then she must also take the blame for the horrendous levels of inmate deaths within our county jails under her watch.
To date this year, we have documented 20 inmate deaths in San Diego County jails, already topping last year's record number of 18 deaths in a year.
For comparison, more inmates died in San Diego jails last year and this year than died in New York City jails during the same period, including the notoriously deadly Ricker's Island.
Some San Diego inmates have died by suicide, but more have died from drug overdoses, an alarming statistic since the drugs they used had to have come from within the jails.
Drugs are always a problem in jails and prisons, but they can only get in there two ways: new arrestees smuggle them in during intake, or Sheriff's guards and employees being them in for profit.
Take your pick, but either one is a failure of the Sheriff's Department who allowed drugs into their facilities and directly led to the majority of the deaths.
Martinez, who is married to former DA investigator Pete Martinez, is endorsed by the Deputy Sheriffs Association, the cops' union, and has not directly criticized their deputies as being part of the problem, but by not talking about the problem, she's not talking about the solution.
Her opponent, former San Diego Deputy City Attorney John Hemmerling, is a former SDPD officer, lawyer, prosecutor, and recently retired US Marine Colonel who ran military prisons in Iraq after the Abu Ghraib scandal of inmate abuses.
As an outsider, Hemmerling may be best positioned to make the kinds of changes the $1 billion organization needs to root out the systemic problems that have led to the record number of deaths.
One of the criticisms of Hemmerling has been that he signed a letter as the head of San Diego City Attorney Mara Elliott's criminal division in 2020 that threatened, directly or indirectly, NBC reporter Dorian Hargrove after he received inside information about the doomed 101 Ash St. building.
We pushed Hemmerling on his involvement in that letter, and he now admits that the letter was drafted and edited by Elliott and her press secretary.
Although we still believe that any threat toward the media to affect our coverage is fundamentally wrong, Hemmerling now explains that he followed orders directly from his boss, Mara Elliott, who used that letter to advance the coverup of her involvement in the catastrophic failure of the 101 Ash building.
Signing the letter directed by Elliott doesn't absolve Hemmerling for his part in it, but it does explain who is really to blame.
After two careers in subordinate roles, Hemmerling is now seeking to be the Sheriff to carry out his own policies and not be wrongly criticized for his boss' mistakes.
That experience may be exactly what we need to change and correct the issues of inmate deaths, racial profiling, and even the insider corruption that led to the conviction of a Sheriff's Captain for illegal arms sales and protection kickbacks from drug dealers.
Hemmerling's political outsider status may also help bring about the changes the public has been demanding. Without the endorsement of the deputies' union or the majority of the Board of Supervisors who have endorsed Martinez, Hemmerling would not be beholden to the two most powerful groups who can influence the Sheriff.
It could be easy to dismiss the inmate deaths as collateral damage when dealing with criminals, but we must remember that a lot of people in the jails are awaiting trial and have not yet been convicted, including a disproportionate number of Latinos and Blacks.
Being in jail should be a punishment, but not a death sentence. We must demand better from those who are charged with caring for inmates both before and after convictions.
We need major change within the San Diego County Sheriff's Department. We need a new Sheriff in town, and we cannot make an endorsement based solely on the candidate's last name.
Hemmerling is endorsed by the Latino American Political Association, San Diego Asian Americans For Equality, the San Diego Union-Tribune, and the Deputy City Attorneys' Association.
We endorse John Hemmerling for Sheriff expecting that real change will come soon to end the high numbers of inmate deaths and racial profiling, and restore credibility to our region's top law enforcement officer.