DUI SD Sheriff's Deputy Charged NAS North Island Guards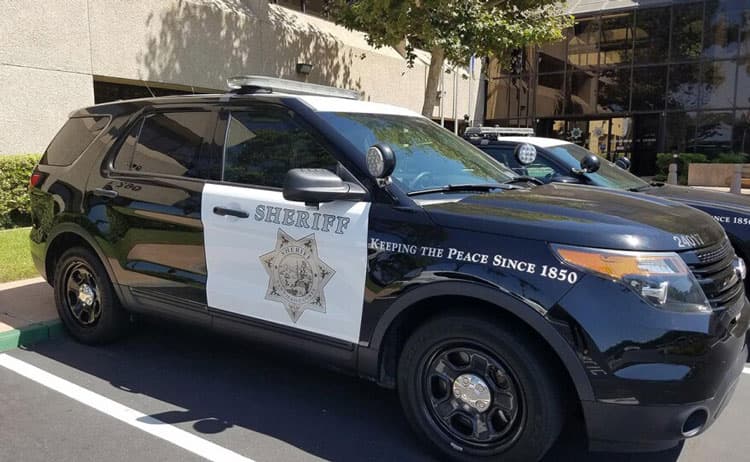 Sandra G. Leon
Created: 18 March, 2023
Updated: 13 September, 2023
An off-duty San Diego Sheriff's Deputy charged past security personnel at an entrance to Naval Air Station North Island on Coronado on Friday night, leading to guards shooting at his car before taking him into arrest.
Sgt. Michael Cruz was arrested on suspicion of driving while under the influence of drugs and/or alcohol late on March 17, 2023, after he tried to evade gate security guards at the naval base. The base was locked down while security investigated the incident.
Cruz was released on his own recognizance without having to post bail. Both the Coronado Police Department and the Naval Criminal Investigative Service will investigate the incident because it took place on the military base.
A deputy since 2006, Cruz is assigned to the Emergency Planning Detail of the San Diego Sheriff's Department.
"The Sheriff's Department will not tolerate criminal behavior in its ranks and will hold employees accountable for their actions," the Sheriff's Department said in a press statement after the arrest.
The Sheriff's Department has had several deputies arrested in recent months.
Last month, a jail deputy was arrested for attempting to smuggle drugs into one of the County's jails.
Deputy Allen Wereski was arrested on February 2nd for bringing drugs onto jail property after cocaine was found inside his vehicle during a search. Wereski was booked into the County's Central Jail.
"The safety of our jails is dependent upon keeping drugs from entering our facilities and we will not tolerate misconduct from our employees," the Sheriff's Department said in a public statement. "We will initiate investigations and continue to hold our employees accountable for any misconduct or potential criminal behavior."
Wereski has been suspended without pay.
In January, a 16-year deputy was arrested on 13 counts of burglary and three counts of drug possession.
Deputy Cory Richey was early on January 6th as he arrived to work and was booked into jail around midday, before being released on $250,000 bail.
In 2021, two high-profile convictions of San Diego Sheriff's Deputies led to significant prison sentences.
In June 2021, Deputy Jaylen Fleer was sentenced to 12 years in prison for illegal sex acts with a 14-year-old girl and for contacting dozens of underage girls on social media. Fleer plead guilty to 18 felonies and two misdemeanors.
Also in 2021, one of the department's highest-ranking officials was sentenced to two years in prison for selling "off-roster" law enforcement-only firearms to private citizens. Capt. Marco Garmo, who ran the Rancho San Diego station in East County, illegally bought and sold over 100 guns during a six-year period, even after his scheme was discovered by Sheriff's Department leaders.
Garmo was considered a possible candidate to run for Sheriff in 2022 before his arrest.
Under-Sheriff Kelly Martinez ran and won the race to replace retired Sheriff Bill Gore.