SDSU Backtracks on Position for Campa-Najjar After Questions Raised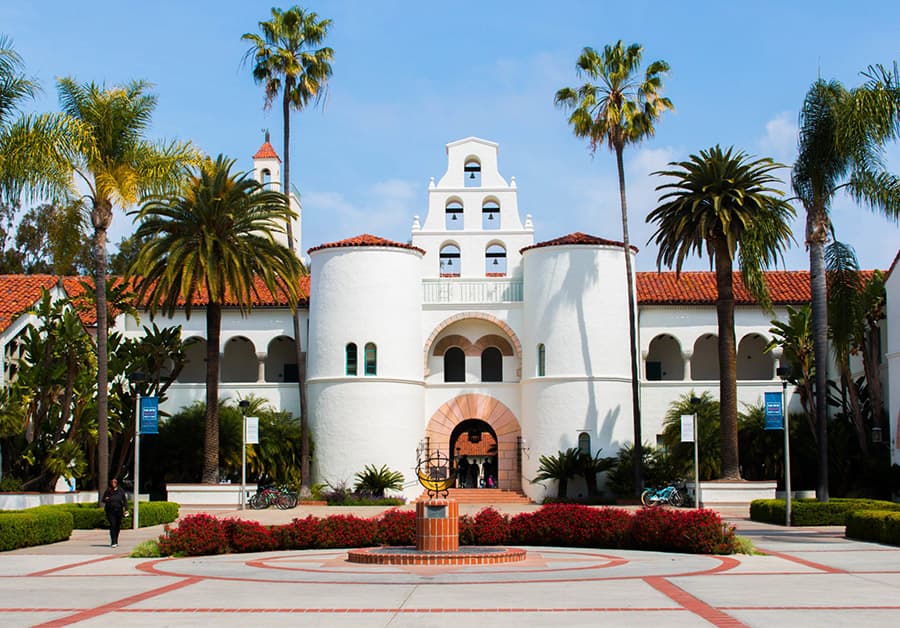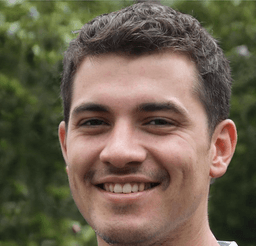 Alberto Garcia
Created: 05 February, 2023
Updated: 13 September, 2023
San Diego State University suddenly removed references to a new position created for a well-connected perennial political candidate after media requests for information, and the school now has posted an application process to fill the position that seems custom tailored with one person in mind.
The SDSU website recently announced the creation of a new "Civic Engagement Initiative" to be headed by Ammar Campa-Najjar serving as the "Executive Director in Residence" with classes beginning in Summer 2023. The announcement featured a picture of Campa-Najjar standing in front of the US Capitol Building in Washington, D.C.
Campa-Najjar, who graduated from SDSU in 2013 with dual Bachelor of Arts degrees in Philosophy and Psychology, ran unsuccessfully for Congress as a Democrat in 2018 and 2020, then for the non-partisan position of Mayor of Chula Vista in 2022.
La Prensa San Diego made a request for public records on January 22nd asking for all documents related to the employment of Campa-Najjar who, at the time, was listed in the SDSU Faculty and Staff Directory as "Ammar Najjar" under the Faculty Advancement and Student Success (FASS) Department, with an email listed as "aynajjar@sdsu.edu."
Campa-Najjar legally changed his name in 2017 from Ammar Yasser Najjar to Ammar Joseph Campa-Najjar. It is not clear why he was listed under his former legal name.
The next day, a SDSU representative responded that there were no "responsive records" because "Ammar Najjar is a volunteer."
"Upon further review, Human Resources confirmed that Ammar Najjar is a volunteer in Faculty Advancement & Student Success, and therefore does not have any responsive documents regarding your request," wrote Alexis Frausto, Assistant to the Associate Vice President of Business and Financial Affairs.
In response, La Prensa San Diego requested all public documents related to work related to Campa-Najjar's work as a volunteer, including duties and expected activities.
On January 31st, the SDSU webpage that announced the program was scrubbed of all references to Campa-Najjar, and replaced with a generic page detailing the program, but an Internet search still shows the site's original language announcing Campa-Najjar's new role.
Frausto then responded on February 3rd with two documents related to the request; one is a two-page document outlining the school's process to appoint volunteers, and the other a two-page application submitted by Campa-Najjar on December 22, 2022, outlining his role to "assist the FASS department with various projects as assigned" and to "work closely with Dr. Joanna Brooks to further the mission of the university."
After that email, the University's website was again changed with an updated description of the program, again using the picture of Campa-Najjar, this time saying the school is "getting ready to launch a new policy and leadership development initiative" that was "envisioned by Ammar Campa-Najjar ('13), SDSU alum."
The description says the program will place SDSU students "with local governments, nonprofits, and private enterprises connected to critical issues identified by residents of Chula Vista and the South Bay region", coinciding with the area where Campa-Najjar may be focused on running for public office again.
The SDSU website also states that "a search for a permanent Executive Director is now underway."
A link to the "Executive Director search" details the open position that was posted on January 31st, and will close on February 15th. The position is now listed as "Executive Director of Partnerships" with an anticipated salary of between $4,100 and $5,500 per month.
The qualifications for the position also seem tailored to fit Campa-Najjar's direct experience, including "success in communicating effectively with diverse communities", "understanding and lived experience of priority civic issues impacting the San Diego region", "established relationships with SDSU and civic entities", and "experience as a community or field organizer".
The application process also specifically waives the requirement for an advanced degree which is usually required for faculty positions.
"A graduate degree is required for temporary faculty appointment; applicants without a graduate degree may be considered for a non-faculty contract," the application states.
The SDSU online staff directory now lists "Ammar Campa-Najjar" under the Faculty Advancement and Student Success Department with an email address of "acnajjar@sdsu.org". No title or business phone number is listed.
The University maintains that there are no other public records, including emails, related to the posting of Campa-Najjar as "Executive Director in Residence" or the changes made to remove him from the website over the past ten days.

Past Political Campaigns
Campa-Najjar was criticised during last year's election when he claimed he lived at a relative's condominium in Chula Vista while his opponent, John McCann, claimed Campa-Najjar was actually living at an upscale condo in San Diego owned by his girlfriend, wealthy local Congresswoman Sara Jacobs, granddaughter of QUALCOMM Co-Founder billionaire Dr. Irwin Jacobs.
McCann hired a retired FBI agent to research Campa-Najjar's residency and later held a press conference detailing dozens of videos showing Campa-Najjar staying at Jacobs' San Diego condo for over 35 consecutive days and pictures of delivery packages addressed to Campa-Najjar at Jacobs' Fifth Avenue condo leading up to the November election.
McCann also documented Campa-Najjar's daily use of a new Tesla sedan owned by Jacobs.
But , Campa-Najjar's own use of the term "Jamuligan" during his congressional campaigns in East County to refer to himself as having grown up in the rural community of Jamul may have been most damaging to his Chula Vista race when he sought to define himself as a lifelong Chula Vista resident.
McCann went on to win the election for Mayor by a margin of 52.1% to 47.9%. Campa-Najjar attended McCann's swearing-in ceremony on December 13th but has maintained a low-profile since then.
After his loss in the Mayor's race, Campa-Najjar actively sought an appointment to fill a vacancy on the Chula Vista City Council created after District 3 Councilman Steve Padilla was elected to the California State Senate in the November 2022 election.
Padilla's vacancy was in a different Council district than where the condo Campa-Najjar claimed as his residence is located. Councilmembers must live within their respective districts, so Campa-Najjar would have had to move into District 3 in order to qualify for the appointment.
In the end, Campa-Najjar did not apply for the vacancy, and the Council last week appointed Alonso P. Gonzalez to serve the remainder of Padilla's term through December 2024. Under the terms of the City's Charter, Gonzalez cannot run for the full term next year.
During his three campaigns, Campa-Najjar listed his ballot designation as "Small Business Owner" referring to his own consulting firm, ACN Strategies.
La Prensa San Diego reported last year that Campa-Najjar's official filings during his congressional campaigns listed his income from ACN Strategies as low as $1,001 and $15,000 per year, but maintained liabilities of between $100,001 and $250,000.
When Campa-Najjar ran for Mayor last year, he disclosed his only income as being from ACN Strategies with an income range of between $10,001 to $100,000, but he did not disclose the names of any of its clients which paid him fees, so there is no record of who was providing financial support for him while he ran for office.
When reached for comment for this story, Campa-Najjar said he doesn't "intend to run" for Chula Vista's District 3 race next year.
"At this point, I'm just trying to do meaningful work as a private citizen," Campa-Najjar wrote in response to questions about his future plans.