Fed Funds Finally Coming to Address Tijuana Pollution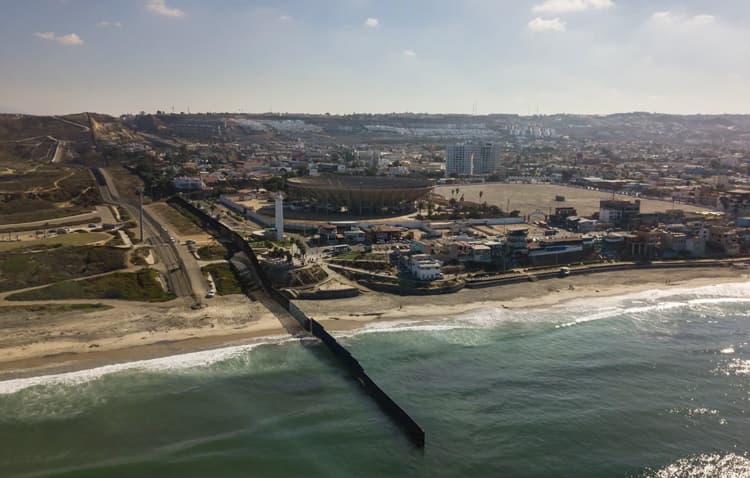 Sandra G. Leon
Created: 10 February, 2023
Updated: 13 September, 2023
Federal funds allocated to help deal with sewage coming into the US from Mexico along the San Diego border may finally be spent to keep pollution from closing local beaches.
Two separate federal funding mechanism are now in place that could bring more than $400 million to build projects aimed at controlling raw sewage that flows into San Diego from Tijuana.
Federal funds approved in the budget signed in December by President Joe Biden will go to the Border Water Infrastructure Program (BWIP) which will now have a total of $100 million on hand.
Additionally, the Biden Administration has authorized the movement of $300 million that was earmarked to the Environmental Protection Agency (EPA) under the new United States-Mexico-Canada trade agreement (USMCA) reached in 2019. The EPA could not spend those funds so language in the new federal budget moved the money to the BWIP fund.
Together, the new federal funding is planned to be spent to expand the capacity of the South Bay International Wastewater Treatment Plant along the border in San Diego under a $630 million project aimed at eliminating up to 95% of the sewage flowing North across the border.
The plan would include new diversion pipes to capture sewage from Mexico that is currently being dumped directly into the Pacific Ocean. A November 2021 report issued by UCSD's Scripps Institution of Oceanography, Stanford University, and the U.S. EPA found that the failing Mexican sewage plant was stilling up to 35 million gallons of untreated sewage into the ocean each day.
The report found that the untreated sewage being dumped into the Pacific Ocean just south of Tijuana was flowing North into San Diego and polluting local beaches from Imperial Beach to La Jolla, leading to increased cases of novovirus.
A second phase of the plan, which has not yet been funded, would call for building a new treatment plant in San Diego to catch overflow from the existing system in the Tijuana River. Much of the sewage flowing into the Tijuana River Valley occurs when the system in Tijuana is overwhelmed, usually during heavy rains.
All five of San Diego's Congressional bipartisan delegation voted for the funding, including Democratic Congressmembers Mike Levin (D-49), Scott Peters (D-50), Sara Jacobs (D-51), and Juan Vargas (D-52), as well as the region's sole Republican Congressmember, Darrell Issa (R-48).