Misleading SD Mailer Supporting Trash Tax Sent by Councilman's Campaign Committee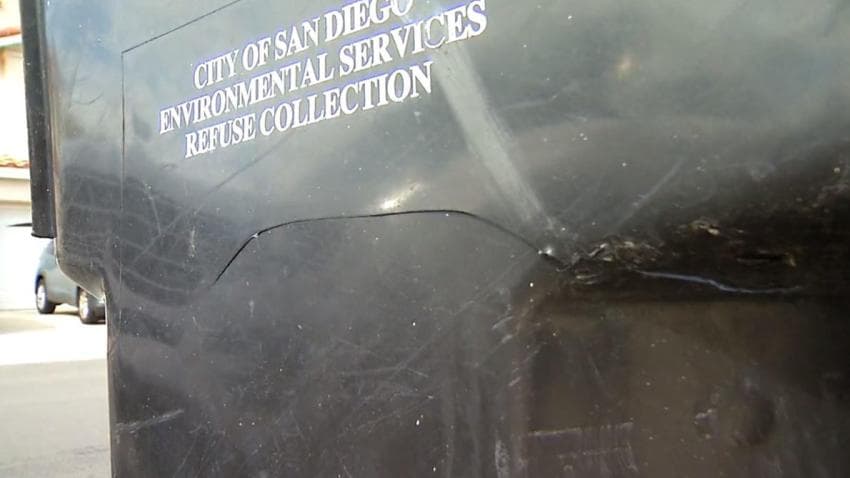 Sandra G. Leon
Created: 17 Octuber, 2022
Updated: 13 September, 2023
San Diego voters received a campaign mail piece over the weekend supporting a November ballot measure related to trash collection in the City, but the mailer does not explain that passage of the measure would allow the City to create a new trash service tax on most single-family households.
The mail piece is in support of Measure B in the City of San Diego and is paid for by a committee called "Opportunity for All San Diego by Sean Elo-Rivera" with major funding provided by the Municipal Employees Association, the largest City employee union in San Diego.
Elo-Rivera, who is a San Diego City Council and the current Council President, controls the campaign committee.
Measure B would delete a provision in the City Charter that guarantees City trash collection for residents as a City service. The provision was passed by voters in 1919 as part of the "People's Ordinance" that specifically included trash removal in the services residents receive as part of the property taxes they already pay without requiring additional charges. Trash collection has been provided by City employees and vehicles.
But the People's Ordinance was updated in the 1986 to prohibit City employees from entering private property to prevent legal liability exposure, so residents in apartments, condos, private developments, and most businesses within the City all must contract with private trash companies for services at their own cost.
The City's Independent Budget Analysis has estimated that a new trash fee contemplated in Measure B would be between $276 to $348 per year. The City estimates it spend about $45 million per year to service single-family homes in the City who do not pay separately for trash services.
But the mailer sent out this week does not mention anywhere within it that residents could be required to pay additional fees for trash services if Measure B is passed.
Instead, the mailer says the ballot measure would "ensure the City will provide trash & recycling bins for free", "allow the City to offer additional waste services", and "fixes an unfair law from 1919".
Proponents of Measure B argue that the existing law is unfair because the residents who are not covered by the People's Ordinance are treated differently than those who are required to pay for private trash company services.
The campaign flyer also features a woman identified as "Katherine Johnston, Republican Voter" with a quote from her saying she supports Measure B "because it will enhance neighborhood services for my family, like replacing our bins for free when they break."
Johnston is a former staff member who worked for San Diego Mayor Kevin Faulconer.
Under the current City rules, residents who have their trash collected by the City are charged to replace broken trash bins at a cost of $70 per bin. Under Measure B, bins would be replaced for free but residents would pay up to $378 per year for the services.
Elo-Rivera, along with other members of the San Diego City Council, has been campaigning for Measure B to help generate new income to the City.
The impact of a new fee under Measure B would disproportionately affect homeowners and renters in lower-income communities, where roughly 78% of residents own or live in single-family homes.
According to SANDAG, the San Diego Association of Governments, our regional transportation planning agency in the County, more than 60% of the residents in these impacted communities are Hispanic or Black.
Measure B will appear on the November 8, 2022, election ballot.