SD Power Couple Hid Their Paid Support for Sports Arena Deal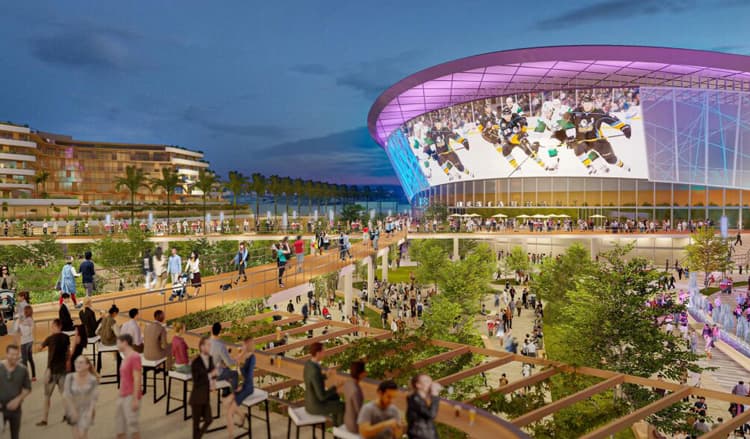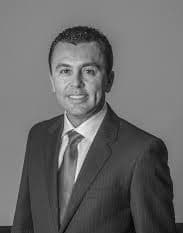 Arturo Castañares
Created: 21 February, 2023
Updated: 13 September, 2023
A San Diego power couple lobbied for the approval of a development team to rebuild the Sports Arena property but failed to file public disclosure forms until after the City Council selected their team from among three bidders.
The Midway Rising team, headed by Zephyr Development, was one of three groups vying for an exclusive negotiating agreement (ENA) with the City of San Diego to redevelop the City-owned 42-acre Sports Arena site into a mixed-use housing, commercial, and entertainment complex.
During a City Council Land Use Committee meeting on September 8, 2022, one of the speakers who urged the Council to select the Midway Rising team was Brigette Browning, the head of the San Diego-Imperial Counties Labor Council, a coalition of 136 labor unions representing over 200,000 workers in two counties.

Brigette Browning
"I would really like to acknowledge that all of the projects have signed agreements with organized labor," Browning said while testifying before the Land Use Commitee, "and they're all good projects, but we believe that because Midway Rising has the highest number of affordable housing units and it will create the most number of permanent union jobs, it is absolutely the best project to go forward," Browning added.
Browning, who has also been the long-time leader of the UNITE HERE Local 30 union of hotel and restaurant workers, is considered the most powerful union leader in San Diego.
But Browning did not disclose at the time she spoke in favor of the project that her husband, political consultant Daniel Rottenstreich, was being paid over $200,000 to promote the Midway Rising project.

Daniel Rottenstreich
Rottenstreich (pronounced Rotten-Strike) is arguably the most connected political consultant in San Diego, having not only run the 2020 re-election of San Diego City Attorney Mara Elliott and District Attorney Summer Stephan's re-election last year, but also a 2020 campaign committee supporting Todd Gloria's campaign for Mayor that took in $100,000 in political contributions from Zephyr's owner, Brad Termini, and his wife.
At the time of the Council Committee vote on September 8, 2022, and subsequent vote by the full City Council on September 12, 2022, Midway Rising had failed to file three required financial disclosure forms with the City that would have shown its extensive public outreach efforts run by Rottenstreich.
The Midway Rising team only filed its lobbying disclosure forms hours after the City Council voted to approve its exclusive negotiating agreement to redevelop the existing Sports Arena property owned by the City.

Midway Rising's late disclosure filed at 4:02 pm after Council vote.
The group's filings were 45 days late, 137 days late, and 226 days late.
But, even the group's late disclosures did not name Rottenstreich directly, only listing payment amounts of $48,000, $36,000, and $34,000, respectively. Two subsequent filings included payments of $49,000 and $36,000 for a total of $203,000 paid to Rottenstreich.
It was not until the San Diego Ethics Commission investigated the group's late filings that the payments to Rottenstreich were discovered, but even then, the Ethics Commission's settlement agreement that outlined a $5,000 fine for the group only referred to payments to a "consultant" without naming Rottenstreich directly.
Although Midway Rising's late filings failed to disclose payments to Rottenstreich totaling $203,000, the Ethics Commission chose to only levy a $5,000 fine to the group even though it could have fined them $5,000 per late filing, totaling $15,000.
For her part, Browning not only spoke in favor of the Midway Rising project before the Council's Land Use Committee, but she also directly lobbied City officials specifically in support of the project, according to her own disclosures filed on October 19, 2022.
Much like Midway Rising's late filings which concealed Rottenstreich's payments, Brigette Browning only reported her direct lobbying for the project nearly a month after the group had been selected by the City Council.

Brigette Browning's lobbying disclosure filed Oct 19, 2022.
Another representative of Browning's UNITE HERE Local 30 also spoke in favor of the Midway Rising project at both the Committee hearing, as well as at the full Council meeting where the exclusive negotiating agreement was approved.
But, although Browning represents the Labor Council's 136 unions, several other local unions were still opposed to the City selecting Midway Rising, including local carpenters' and drywall workers' unions who detailed past workplace violations and abusive practices of Chelsea Investment Corporation, Zephyr's affordable housing partner on the project.
Despite the controversy, the full City Council followed Mayor Gloria's recommendation to approve Midway Rising's exclusive negotiating agreement.
LABORERS' UNION CONNECTIONS
During the 2020 elections, Rottenstreich was the political consultant for an independent expenditure campaign committee called "San Diegans from Every Community in Support of Todd Gloria" created by the Laborers' International Union, Local 89, solely to support Todd Gloria's mayoral election.
The largest personal contributions received by the Laborers' Union committee were two $50,000 checks from Brad Termini and his wife, with the next largest personal contribution being only $15,000.
Termini's contributions to the Laborers' Union not only raised concerns of a "pay-to-play" arrangement where his contributions seem to have bought him preferential consideration for the Sports Arena deal, but also exposed Termini's family history of involvement with the same controversial union.
Brad Termini's grandfather, John Termini, was the leader of the Laborers' International Union, Local 210, in Buffalo, New York, in the 1950s. Several online references to John Termini describe him as "Mafia controlled", "Organized Crime Figure", "Mafia soldier", and "Labor Racketeer in [Laborers' International Union] Local 210".
The Buffalo-area Laborers' Union Local 210, which represents contractors in construction, demolition, and asbestos work throughout much of Western New York, had a long history of mafia connections dating back to the early 1900s.
In 1995, federal prosecutors and the International agreed to clean out mafia members from the union to settle a civil racketeering lawsuit the Justice Department and the International filed against Local 210. The Buffalo local became only one of three Laborers' Unions locals under the International's control, including a district council in Chicago and local in New York City.
The racketeering lawsuit named 16 members as mobsters and mob associates. As part of the settlement agreement, the International removed more than two dozen Local 210 members that union officials described as members of the mob, or mob associates.
Rocco Termini, Brad's father, became a local developer in Buffalo, and Brad Termini followed in the family business of development before moving to San Diego.
Brad Termini is also the developer of a growing network of cannabis campuses that combine the production, cultivation, and processing of marijuana products, including six in California, and a new $200 million campus approved in his native Buffalo in late 2021.
Arturo Castañares is the Publisher and Editor-at-Large of La Prensa San Diego. Castañares won the prestigious Ruben Salazar Award for Excellence in Print Journalism and this year won 1st Place in the Politics/Government category at the Society of Professional Journalists' San Diego Pro Chapter.