ACLU plans future for Escondido project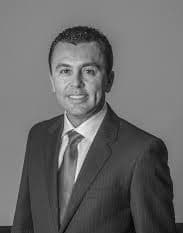 Arturo Castañares
Created: 01 March, 2013
Updated: 26 July, 2022
Developing education programs and changing local political leadership were among community priorities voiced by residents at a forum hosted by the ACLU's Escondido office.
About 45 residents participated in the three-hour program February 23, 2013 at the Escondido Public Library.
After presenting an overview of the ACLU and its local activities, staff asked participants to divide into groups and list priorities that would lead to "a better Escondido for everyone." Among the groups, various aspects of education were listed: educating children about the importance of civic involvement; educating parents about the value of working closely with teachers; getting involved with school boards; and educating all residents regarding constitutional rights.
Other priorities included electing a mayor and city council that are more representative of the city as a whole, eliminating checkpoints, and allowing undocumented residents to obtain driver licenses.
The overarching theme was the critical importance of voting. "Our perspective is, if you're eligible to vote, you must vote," said Margaret Dooley-Sammuli, Senior Policy Advocate with the ACLU-San Diego & Imperial Counties.
To get out the Latino vote in Escondido, the ACLU opened a local office, and in 2012 launched a project called Our Vote-Our Future (Nuestro Voto-Nuestro Futuro). Of approximately 13,800 Latino voters in Escondido, about 6,700 were contacted by ACLU volunteers and staff. The result: a 30 percent voting increase among Latinos from the 2008 election to the 2012 election.
Dooley-Sammuli called this project "a civic-engagement approach" to advocating for civil rights. What was done in Escondido is "a brand-new approach for the ACLU," she said. The national organization will be applying this model in communities throughout the United States, she said.
She noted that, in regard to community dynamics, Escondido reflects what is happening nationally: while ethnic demographics are changing, leadership remains in the hands of traditional interests. The solution, Dooley-Sammuli said, is to activate under-represented groups – to ensure that they know their rights and understand the significance of political power.
"We need to get parents to vote, and we need them to push their kids to vote, and we need their kids to push their cousins to vote."
To get involved, or to learn more about ACLU's Escondido project, send a message to NuestroEscondido@gmail.com, or call 760-624-8686.