Corruption charges only deal with part of the problem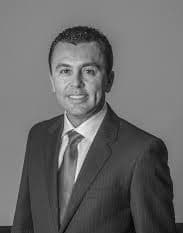 Arturo Castañares
Created: 06 January, 2012
Updated: 20 April, 2022
Editorial:
We are greatly disappointed to learn about "pay-to-play" corruption and bribery charges associated with the Sweetwater Union High School District. We had supported board member Pearl Quinones in the past based on her integrity. We thought that board member and former assembly candidate Arlie Ricasa was too smart to allow herself to be pulled into this type of scheme. We had heard rumblings about the character of former board member, Greg Sandoval, and were not surprised to learn of the charges.
We're glad to know that the often seedy world of local politics is being thoroughly investigated. At the same time, we feel that District Attorney Bonnie Dumanis' investigation has not dug deeply or widely enough into this scandal. But we shall see. The DA indicated that there may be additional charges and additional defendants.
Of course nobody is guilty of anything at this time, charges have been filed and the defendants will have their day in court and the opportunity to clear their name.
However, we must insist that the culture of "pay-to-play" is only a part of the problem at Sweetwater!
What drove concerned community members to report the alleged misconduct was the arrogant representation and manipulation of elections by local school board members and administration over the past decade.
The DA's investigation will go a long way towards cleaning up the corruption in the South Bay. But the real problem is the undue influence that contractors and big business have with incumbent school board members and candidates. Unlike virtually every other elected office – from city council and mayor to Assembly, Congress, Senate and President, there are NO financial campaign contribution limits for local South Bay school board members. Period. As a result, contractors — from plumbing and electrical to architects to general contractors — hoping for more business from the multimillion dollar school bond Propositions BB, JJ, O, and R – write exceedingly generous checks to incumbents favored by the administration which, in turn, hires them.
While most individuals budget a few dollars, maybe a $100 or so, in support of their favorite candidate, contractors can give as much as they feel necessary to be on the good side of an elected official. We have seen individual corporate contributions in the form of $5,000, $10,000, even $15,000 checks on school board campaign statements. Because of the lack of limits – either in the form of donations, term limits, or geographic boundaries, the voices of individual community members or groups of parents are often ignored and regarded as unimportant. Because school boards are allowed to govern the terms of their own elections, incumbents who feel entitled to "represent" their community as long as they wish can remain in office for decades, directly asking contractors for large campaign contributions, and shamefully, even entrance fees for their children's beauty pageants.
The issue of setting a limit of $500 dollars on campaign contributions for individuals or committees to Sweetwater candidates was placed before the board at a December 12 board meeting. The intent was to limit the amount of influence that contractors had with board members.
The resolution died due to a lack of a motion by any single board member.
If the school districts are to clean up their acts and truly become representatives of the community, limiting the atmosphere that allowed the "pay-to-play" corruption to flourish, then the community needs to bring this resolution back to the school board. We hope that board members of inscrutable character will stand up and lead the process of school board election reform.
Until there is a limit on campaign contributions, nothing much will change. A few corrupt board members may be gone but the undue influence that contracts and big business have over board members will still be in play. This needs to change and it needs to change now.