District Elections coming to Sweetwater Union High School District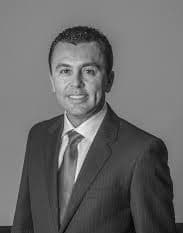 Arturo Castañares
Created: 23 September, 2011
Updated: 26 July, 2022
Editorial:
For years, South Bay residents have been asking for district elections at the local school boards. At Sweetwater Union High School District, district elections finally came to fruition this past Monday when the board voted for district elections.
The Sweetwater Union High School District, the largest in the nation, encompasses National City and everything south of there, including Chula Vista, Imperial Beach, and San Ysidro. This area includes 26 high school and middle schools, adult education, alternative education, and special education. Representing this vast district are five elected board members. Three of them reside in Chula Vista, one in Bonita, the other in National City. For decades now, residents south of Chula Vista have not had any representation on the board.
Change in this system has been long in coming and has been greeted with enthusiasm by many in the community. Voting for district elections is only the beginning of this process. Now comes the tricky part, drawing up the new district boundaries.
Unfortunately the motivation by the board majority has come under question. Some believe that geographic districting is a political movida to oust at least one board member who has clashed with the board majority. They really don't believe that this new effort by the school board is one which is intended to make the board fair and balanced. It is for this reason, in our opinion, that the responsibility of drawing up the five board districts should not be left up to the board, as it is now. Instead the district boundaries should be left in the hands of a non-partisan committee, the County Board of Education, or through community forums.
To leave the responsibility of drawing up the boundaries in the hands of the board members would interject politics into a process that should be non-partisan. To leave the process solely in the hands of the board would taint the process and further discredit this board which is still reeling from the firing of Jesus Gandara. A step in the right direction to restore credibility would be to ensure fairness by taking the politics out of the process.
One additional note: we also hope that the Chula Vista Elementary School District, which also currently elects individuals to numbered seats which have no geographic boundaries, will move forward with a geographic districting proposal of its own. Perhaps CVESD board member, Russell Coronado, whose wife was one of the leaders in the original movement to create geographic districts in the two South Bay school districts, will help lead the CVESD board to the same conclusion as the Sweetwater school board.