Latino-Owned Business Owners Hold Key Role to California's Future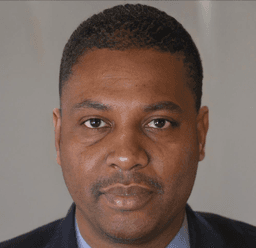 Mark Martinez
Created: 09 August, 2013
-
Updated:
13 September, 2023
Sometime this summer – between barbecues, baseball games and beach getaways – Latinos will become the largest population group in California, exceeding whites for the first time since statehood in 1850.
It's been a much-anticipated and well-documented demographic trend for several years, grabbing the attention of educators, politicians and the public – and grabbing headlines in the media.
Quite simply, California's 14 million Latinos are changing the face of the state.
Latinos have made dramatic progress in recent years in the state, from holding key political positions to holding the keys to executive offices at multibillion-dollar corporations.
But nowhere is the change more apparent than in the business community, where Latinos are the fastest-growing segment of business owners in California. In fact, there are an estimated 700,000 Latino-owned business, from small mom-and-pop shops to large companies with thousands of employees in the state.
California depends heavily on these Latino-owned businesses to create jobs and help the economy.
The California Hispanic Chambers of Commerce and its 65-member chambers, including many in the Bay Area, know the success of these Latino-owned businesses and those that follow in the decades ahead are the future of the Golden State.
Recognizing the importance of the Bay Area, the statewide chamber recently announced that it will hold its annual convention in Oakland – bringing millions of dollars in economic activity to the region.
The convention, to be held Aug. 14 to Aug. 16, is expected to attract 3,000 small business leaders, representatives of corporations that are connecting with the Latino community, policy makers and non-profit leaders.
Certainly, Latinos have come a long way in a very short period, from climbing the corporate ladder to gaining more political influence in the state Capitol.
Growing Latino-owned companies and developing more effective Latino business leaders are arguably the best and perhaps quickest ways to close the gap, especially with the fast-changing population shift.
How fast? Latinos will represent two of every five Californians by 2020, or about 2 million more than whites, according to the California Department of Finance.
By 2030, Latinos will be by far the largest group in the work force, age of 25 to 64, with 9.6 million people, compared to 7.2 million whites and 3.1 million Asians. And by 2060, almost half of all Californians will be Latinos.
As Latinos become increasingly important to our state's economy, business advocates, educators and policymakers need to work together to identify opportunities to ensure that this group has the tools and resources it needs to thrive as entrepreneurs. They must also understand their unique challenges and strengths.
If we fail to address those needs, we will slow the growth of this important economic sector – and California's economy will suffer as a result.
Mark Martinez is president and CEO of the California Hispanic Chambers of Commerce. For more information on the Chamber or the annual convention, please visit www.cahcc.com