Memories of Jaime: Selena, Smiles and Serial Murder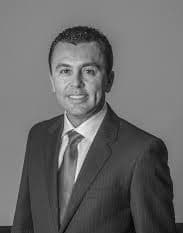 Arturo Castañares
Created: 12 March, 2010
Updated: 26 July, 2022
International Women's Day
By Kent Paterson
By most accounts, she was an outgoing girl who loved to sing and dance.
Tejana legend Selena was her idol. The John Adams Middle School student loved sports, books and butterflies. And she was someone whose smile could lift a depressed person's heart. That's how relatives remembered 15-year-old Jamie Barela. On March 4, 2010, nearly six years to the day she vanished with her older cousin Evelyn Salazar, Jamie Barela was finally given a proper burial .
Barela and Salazar were among the 11 women found murdered and buried close together on Albuquerque's West Mesa on February 2, 2009. After months of pain-staking work by the New Mexico Office of the Medical Investigator and North Texas University, Jaime's remains were officially identified in January. She was the last West Mesa victim buried.
"Somebody took a bright smile away from us," said mother Jayne Perea. "For me, it's not closure," said the Albuquerque resident, who is working for justice with relatives of other murdered and still-missing women in Albuquerque. "I don't want (any one) to go through what I do."
All the West Mesa victims went missing between 2003 and 2005. Many vanished from a section of Albuquerque where drugs, gangs and violence are realities of daily life.
Despite a $100,000 reward offered by the Albuquerque Police Department, no suspects are in custody for the murders of Barela and the other women.
The Duke City teen was from an extended New Mexican family. Adam Tachias recalled playing with his sister at family ranch near Mt. Taylor west of Albuquerque, where cattle and horses recalled a New Mexican past when rural folkways and not big-city social traps were more the stuff of daily life. For a spell, Jamie stayed with an aunt in Leadville, Colorado.
After Jamie vanished, rumors flew. Variously, it was reported she was alive and well in Espanola, in Colorado, even Canada. A cloak of mystery shrouded her disappearance. Several relatives said they were never questioned by police about Jaime's possible whereabouts. According to half-sister Antoinette Tachias, the police considered Jaime a runaway.
Except for a visit to draw a DNA sample a few months ago, mother Jayne Perea said she had not been visited by Albuquerque police since 2004.
When news broke of the mass grave on the West Mesa last year, Antoinette said she did not suspect her little sister was among the victims.
"I hope they try to do everything they can to catch this person," she said after Jaime's funeral. "I think that's really scary. What kind of person, or persons, would do something like that?"
As the West Mesa story developed, parallels were drawn with the mass killings of women in Ciudad Juarez, Mexico, only a straight-shot, four hour drive on 1-25 south of Albuquerque. El Diario de Juarez even sent a reporter to New Mexico to cover the story.
Historically connected, both Ciudad Juarez and Albuquerque share a common Spanish language, a deep-rooted Catholic religion, a history of trade and migration along the old Camino Real, and a modern commerce of both legal and illegal goods. Both cities also grapple with a legacy of violence against women.
On March 4, the very the same day as Jaime Barela's funeral, local media reported that the body of an unidentified woman was discovered by workers in an irrigation ditch south of Albuquerque. The Bernalillo County Sherriff's Department subsequently identified the dead woman as 47-year-old Debbie Martinez.
Although the circumstances of the Ciudad Juarez femicides might be different than the West Mesa murders, striking similarities exist between the two sets of crimes: questioned police investigations, the recovery of multiple homicide victims at a common site and the accidental discovery of a crime scene by a passer-by.
The Albuquerque victims were working-class women of color, and more than a few New Mexicans questioned whether a long string of disappearances that culminated in the West Mesa find would have been allowed to continue if the missing persons were wealthy and white.
"(Police) did not do investigating the right way it should have been done, and they could have prevented these women's deaths," contended Lupe Lopez-Haynes, the sister of Beatrice Lopez, who disappeared in Albuquerque back in 1989, but was never found alive or dead.
Recently, Lopez-Haynes and other Albuquerque residents learned first-hand about the Ciudad Juarez femicides. Traveling to New Mexico earlier this year, Irma Monreal and Paula Flores, mothers of two young women murdered in Ciudad Juarez in 2001 and 1998, respectively, shared their experiences at an Albuquerque gathering.
"Even with the threats, these women keep going. They show no fear. They don't stop," said Lopez-Haynes, who is trying to get to the bottom of the truth of what happened to her sister. "It gave me the strength to keep on going with this."
Human rights advocates and cultural workers in the US, Mexico and Australia plan to pay homage to the women of Ciudad Juarez and Albuquerque during this year's International Women's History Month celebration in March. Organized under the theme "A Prayer for Juarez," specific information about the events is available on Internet sites set up under the same name.
Los Angeles' Los Abajo Printmaking Collective and Casa 0101 are helping produce the southern California segment of the project. According to a summary provided by co-organizer Kay Brown, the events will include mural exhibits, "guerrilla performance art," plays, book and poetry readings, discussions, and showings of several fiction and non-fiction films about the border femicides. A new version of California producer's Lorena Mendez Quiroga's documentary "Border Echoes" will premiere. Authors Alicia Gaspar Alba and Diana Washington Valdez are scheduled to give presentations at separate events this month.
In Albuquerque, about 100 artists and others from different walks of life and nationalities responded to "A Prayer for Juarez," according to co-organizer and painter Deborah Gavel. On March 20-21, three art showings and related events scheduled for the New Mexico city will focus on the local women's murders as well as the Ciudad Juarez slayings.
"I thought it would be a good idea to link West Mesa since it is right here and in our own backyard," Gavel said. "The more I read about the daughters of Juarez, the more I see similarities."
Emphasizing sculptural design, the Albuquerque exhibits will "metaphorically symbolize the women and their vulnerability," Gavel said.
Gavel said an important goal of the project is to bring the community together to honor the women. "It's been a deeply emotional experience for me to work on this during the last three months, and I hope it's touched the hearts of all those who've worked on this," she added.
Inspired by common issues that transcend borders, activists like Gavel are making sure that victims of gender violence in the US and Mexico are not forgotten.
In Albuquerque, many people remember Jaime Barela. She was buried in the time of Lent, on a day when the first stirrings of spring burst through a long, hard winter. In a month when the seedlings of next year's crop are almost ready for planting, the morn-ing's green chile had that residual late-season zing. Roadrunners dashed in the streets, while snow melted from the chameleon-like Sandia Mountains. Later in the day, a red sunset splashed across the West Mesa.
At the cemetery where she was interred, Jaime Barela drew scores of friends and relatives, family members of other West Mesa victims and representatives of the news media. Prior to releasing an armful of heart-shaped balloons that read "I love you," brother Angelo spoke through tears.
"The time for my sister was very short," he said. "I just want everyone to take the best memory you have of her."
While the balloons caught a northerly wind and quickly disappeared, Jaime's casket was lowered into the ground. Crows then swooped into the cemetery, making their usual racket. Soon, in another old New Mexican ritual, the migratory birds will head north. Almost as if they will follow Jaime into eternity.
Frontera NorteSur (FNS): on-line, U.S.-Mexico border news Center for Latin American and Border Studies New Mexico State University Las Cruces, New Mexico.