Padres Sweep Giants in 2 Games in Mexico City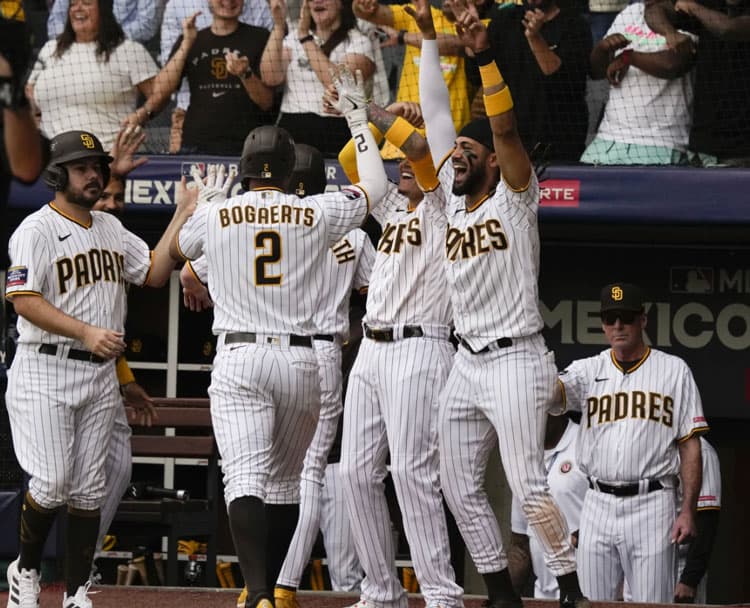 Sandra G. Leon
Created: 30 April, 2023
Updated: 13 September, 2023
The San Diego Padres swept the San Francisco Giants in two exciting games this weekend in Major League Baseball's first regular season games ever played in Mexico City.
The Padres won a high-scoring game on Saturday by a score of 16 to 11 and followed up the next day with a 6 to 4 win over their Northern California rivals.
During the Saturday game, the Padres hit 11 home runs, including two by slugger and third baseman Manny Machado, and one each by Nelson Cruz, Juan Soto, Fernando Tatis, and Xander Bogaerts in front a near-capcity crowd of 19,611.
Sunday's game included a two-run homer by catcher Austin Nola and a two-run double by Matt Carpenter.
The two games were played at Alfredo Harp Helu Stadium, a baseball field opened in 2019 with seating for 20,576 fans. The stadium is home to Los Diablos Rojos del Mexico professional baseball team.
The Padres were originally scheduled to play a two-game series against the Arizona Diamondbacks in the same Mexico City stadium in April 2020, but the games were cancelled due to the COVID-19 pandemic.
The stadium's elevation of 7,349 feet above sea level allows balls to travel further, resulting in more long hits and home runs. The series was played at the highest elevation for big league games, surpassing Denver Mile High Stadium's altitude of 5,280 feet.
MLB's previous regular-season games in Mexico were played in Monterrey, Nuevo León, at an elevation of about 1,770 feet above sea level.