The Police and Sexual Assault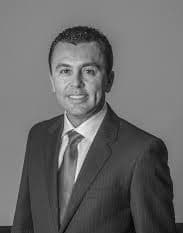 Arturo Castañares
Created: 10 June, 2011
Updated: 26 July, 2022
Frontera NorteSur
Tijuana's city government has fired 15 police officers accused of forcing a female detainee to strip naked and dance while in custody. Alcides Beltrones, secretary-general of the municipal government, confirmed that the chief of the La Presa rural district was among the dismissed officers.
A scandal erupted earlier in the spring, when a video showing the forced stripping hit the Internet and registered 50,000 hits in a single day.
"It's a negative image and a joke on our city," said Karim Chalita Rodriguez, president of the Tijuana branch of the National Chamber of Commerce.
In the video, a young female detainee is forced to strip to the hoots and hollers of police officers, including three women. With the permission of a supervisor, one of the male officers then touches the detainee's breasts during a "table dance." Reportedly, the woman was forced into the act in return for not being charged for drug possession along with her arrested boyfriend.
Tijuana city official Beltrones said authorities planned to file a legal complaint with the Baja California state attorney generals' office against the fired officers for abuse of authority.
A broad spectrum of civic and political leaders condemned the police behavior, but published comments focused on the political and public relations implications of the scandal as opposed to issues of gender violence and the specter of gang rape.
Tijuana's leaders are working to overcome the city's image as a lawless border city that is inhospitable to tourists.
"This act not only undermines the Tijuana police force, but also the city," said Tirso Luevano, president of the Tijuana Bar Association.
Tijuana cops are not the only ones who've faced public scrutiny over allegations of sexual assault. In multiple cases, police officers in the US border states of Texas and New Mexico have also been recently accused of serious wrong-doing with women detainees and prisoners.
In April, a Texas grand jury indicted El Paso Police Department officer Zake Rivera on charges of sexual assault and official oppression.
Allegedly, Rivera forced a woman to perform oral sex on him during a domestic violence call last winter. The indictment came after DNA sampling and a photo line-up produced evidence against Rivera.
In New Mexico, two officers confront legal troubles around sexual misconduct charges. In the first instance, Socorro County Deputy Shawn Baca was recently ordered held in lieu of a $500,000 cash-only bond after he was accused of kidnapping, extortion, sexual contact of a minor and tampering with evidence.
In different complaints, three women claimed that Baca forced them to reveal private body parts after being stopped by the officer on Interstate 25, the busy highway corridor between Las Cruces-El Paso-Juarez in the south and Albuquerque and Denver in the north.
According to the complaints, which allegedly occurred in February and March of this year, speeding-sometimes less than ten miles over the limit- was the reason given by Baca for the stops; in New Mexico, Socorro is known as a notorious speed trap.
In one stop, Baca is alleged to have touched a teenage girl and taken pictures of her with his cell-phone.
"It's very concerning for the department, and for all police departments," said Socorro County Deputy Shorty Vaiza. "It's a black mark."
Up the road from Socorro, in Valencia County directly south of Albuquerque, another law enforcement officer, Deputy Patrick Duran, faces extortion and kidnapping charges in connection with a September 2010 incident strikingly similar to the later ones reported in Socorro.
Citing court documents, an Albuquerque television station reported that Duran pulled over a car and then allegedly ordered a woman passenger to pull down her pants and bend over.
The legal accusations against officers Baca and Duran followed news reports of alleged rapes of women inmates by two guards at the Bernalillo County Metropolitan Detention Center in Albuquerque and a state women's prison.
Unlike the scandal and polemics in Tijuana, the incidents in El Paso and New Mexico have not touched off an equivalent political uproar-except for sharp comments posted by citizens on the Internet.
Yet the Texas and New Mexico cases are far from unique in the United States. According to New York civil rights attorney Andrea Ritchie, allegations of sexual misconduct by law enforcement officers shock a society that is accustomed to viewing police as "protectors in efforts to combat violence against women."
In an article circulated on the Internet after the prosecution of two New York cops for rape, Ritchie contended that "experiences of sexual harassment, assault, abuse and outright rape by police officers are by no means isolated…"
As an example, Ritchie referred to the 2002 "Driving While Female" report by the University of Nebraska's criminal justice department that documented more than 400 sex harassment and abuse cases involving official traffic stops. According to the attorney, only a quarter of the cases resulted in sanctions against offenders.
In her article, Ritchie urged "affirmative steps" to halt sexual violence by officers before it begins, and demanded a zero-tolerance policy including a review of investigative and disciplinary measures related to "sexualized police violence."
Frontera NorteSur: on-line, U.S.-Mexico border news Center for Latin American and Border Studies New Mexico State University Las Cruces, New Mexico