SD City Attorney Campaigns Spar Over Candidate's Qualification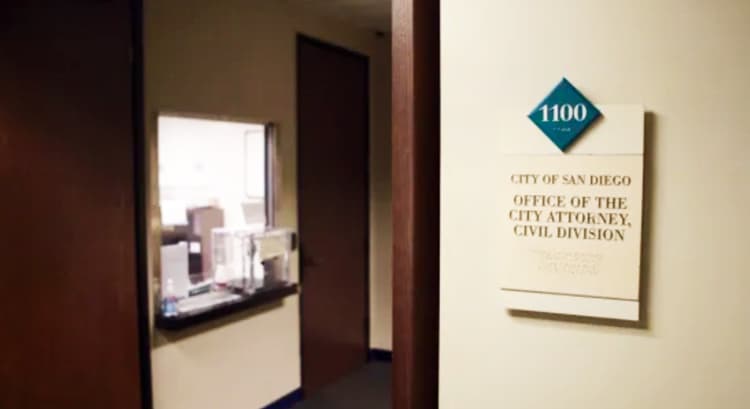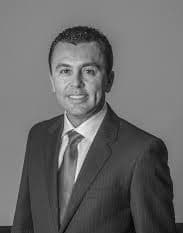 Arturo Castañares
Created: 02 June, 2023
Updated: 13 September, 2023
The race to become the City of San Diego's elected lawyer won't be decided until next year, but the contest is already heating up with two campaigns sparring over one candidate's credentials to run for office.
The campaign for Heather Ferbert, a current deputy City Attorney in incumbent City Attorney Mara Elliott's office, has accused her opponent, State Assemblyman Brian Maienshein, of not meeting the City's Charter requirement to run for the position, but Ferbert herself refuses to come forward in her own words to challenge Maienshein's candidacy.
Heather Ferbert
Maienshein, 54, who is in his sixth two-year term in the California State Assembly and previously served two four-year terms on the San Diego City Council, became a licensed lawyer in 1994 and worked as a private attorney for six years before being elected to public office.
Brian Maienschein
But Ferbert's campaign has criticized the fact that Maienshein had his law license on "inactive" status during most of his time in office, claiming he doesn't meet the minimum requirement outlined in the City's Charter.
The City of San Diego's Charter states that the City Attorney "must be licensed to practice law in the State of California and must have been so licensed for at least ten years at the time he or she submits nominating petitions."
In response to Ferbert's political campaign statements, City Attorney Mara Elliott announced she would hire outside lawyers to review the issue of Maienschein's eligibility, giving perceived weight to Ferbert's allegations, although the City Attorney's office would have no role in determining a candidate's eligibility to run for the elected position.
Critics of the attack point out that Ferbert and Elliott share the same political consultant, Daniel Rottenstreich, who has been the one making statements about Maienschein.
Rottenstreich, who is not a lawyer and does not have a law degree, told La Prensa San Diego this week that Ferbert herself would not comment on Maienschein's eligibility "at this time."
Maienschein maintains there is no question he meets the qualification to run for City Attorney.
Last week, Maienschein criticized both Ferbert's campaign and Elliott for attempting to politicize the issue into a costly legal debate.
"This is not a complex legal issue. The law is clear," Maienschein said. "My opponent's campaign is recklessly attempting to cause confusion and is abusing her connections in the City Attorney's office for a transparently political purpose. It is disappointing that taxpayer dollars are being used to hire expensive attorneys to prepare an analysis that is completely unnecessary," he added.
Maienschein also released a two-page letter from election law attorney Stephen J. Kaufman to City Attorney Mara Elliott clarifying that, based on existing case law, there is no issue with Maienschein's eligibility and asking Elliott to "cease from any further consideration of this issue."
Read Full Letter: pic_BMaienschein_AttyLtr.pdf
"Since Mr. Maienschein has been licensed to practice law, i.e., a member of the State Bar, for almost 30 years, he clearly meets the eligibility requirements to serve as San Diego City Attorney under the City Charter requirements," Kaufman wrote to Elliott.
SIMILAR LEGAL CASES
Kaufman's letter outlines several legal cases dealing with eligibility for offices similar to City Attorney -including as State Attorney General in California, Maryland, and Connecticut- all of which ruled that inactive license status did not affect the candidates' eligibility.
One case, in particular, involved Kaufman when he represented then-California Attorney General Xavier Becerra who was sued in 2018 over state law requirements that the Attorney General must have "been admitted to practice before the Supreme Court of the state for a period of at least five years immediately preceding his election or appointment to such office."
Much like Maienschein, Becerra had been a lawyer for six years before entering politics but then placed his license on "inactive" status when he served in the California State Assembly from 1990 to 1992 and in Congress from 1992 to 2017.
A district court and the 5th District Court of Appeals upheld Becerra's eligibility to serve as Attorney General along very similar lines to Maienschein's situation.
"An inactive attorney unable to engage in the practice of law remains admitted to practice in California and may accrue time towards eligibility for the office of Attorney General of California. An attorney who chooses voluntary inactive status is not thereby disqualified from accruing eligibility for the office of Attorney General," the appellate court ruled.
In 2007, a Sacramento Superior Court judge threw out a nearly identical case challenging California Attorney General Jerry Brown's election because he had his law license on "inactive" status while he served as Mayor of Oakland. Brown went on to serve a full four-year term before being elected Governor in 2010.
In both cases, judges ruled that inactive status did not constitute ending an attorney's license and, therefore, did not bar the candidates from meeting the time period required under state law.
Two older cases from 1935 and 1937 cited in both the Becerra and Brown lawsuits were lawyers barred from running for judge because their licenses had been suspended, not placed on inactive status.
The California State Bar defines an "ineligible person" who cannot practice law as "a member whose current status with the State Bar of California is disbarred, suspended, resigned, or involuntarily inactive" not inactive licensees.
Attorneys can put their license on voluntary inactive status at any time and reinstate it to active status by paying annual dues.
The California Bar Association's website outlines the process to apply for reinstatement to active status, saying that "licensees on voluntary inactive status may transfer to active status," reinforcing Maienschein's contention that an attorney's license continued to be in place even when on inactive status.
CHARTER REQUIREMENTS
The City's Charter was amended in 2016 by Measure E, a citywide ballot measure passed by San Diego voters. The measure added language requiring the 10-year licensing period among other changes to the Charter that included a mechanism to remove a mayor or councilmember by special election for "dereliction of duty or malfeasance" after Mayor Bob Filner resigned amid charges of sexual harassment.
The City Attorney's office "Impartial Analysis" made public during the City Council's approval of the ballot measure language in 2016 only included one sentence relating to the new requirements for the City Attorney.
Measure E Official Ballot Language, City of San Diego
"If approved by voters, this measure would amend the Charter to clarify how an elective officer forfeits office for certain contracting and fraud offenses; define who exercises authority during vacancies and the scope of such authority; and add a requirement that the City Attorney be licensed for ten years in the State of California."
Before Measure E, the City Charter did not even require that the City Attorney be a licensed lawyer.
The position of an elected city attorney, as opposed to one appointed by the Council, was created by a ballot proposition passed by San Diego city voters in March 1937. The original language did not specifically require that the City Attorney be a licensed lawyer.
The only other city in San Diego County with an elected city attorney is Chula Vista where voters amended their charter to make the position elected in 2008.
Chula Vista's Charter includes similar language to San Diego's requiring that the City Attorney "shall be licensed to practice law in all courts of the State, and be so licensed for at least ten years preceding their assumption of office following election under this Charter."
MAIENSCHEIN'S LEGAL BACKGROUND
Although Maienschein has not practiced law while in office, he has served as the Chairman of the Assembly's Judiciary Committee that approves all pending legislation relating to family law, product and tort liability, Civil Code, and Evidence Code, and has taught an election law class at the University of San Diego School of Law since 2016.
Maienschein also serves on the State Judicial Council, the policymaking body of the California courts. Maienschein is one of only two state legislators appointed by the Chief Justice of the California Supreme Court. All members of the Judicial Council must be lawyers or judges.
Maienschein, who completed his Bachelor's degree at the University of California Santa Cruz, earned his law degree from California Western School of Law in San Diego and was admitted to the California State Bar in December 1994. He worked for the law firm of Chapin, Fleming & Winet until his election to the City Council in 2000.
He later served on the San Diego City Council from 2000 to 2008 and ran for City Attorney in the Primary Election in 2008 against then-City Attorney Michael J. Aguirre in a race that also included State Assemblyman Jan Goldsmith and San Diego City Councilman Scott Peters. Goldsmith later defeated Aguirre in the November 2008 General Election.
Maienschein, a registered Democrat, was elected to office as a registered Republican, before switching parties in 2019. He was re-elected to the Assembly as a Democrat in the November 2020 election and again in 2022, and will be termed out of office in November 2024.
Last week, Maienschein received the endorsement of the San Diego County Democratic Party over Ferbert after earning 75% of the votes of the membership.
Ferbert, 42, also a Democrat, earned a Bachelor's degree from CSU Long Beach and a law degree from the University of San Diego (USD) School of Law. She became a licensed attorney in December 2006 and has worked for the City Attorney's office since 2014 after six years of private practice. Ferbert also teaches law school classes at USD.
Ferbert did not agree to an interview with La Prensa San Diego.