SUHI Foundation Donation to Better Prepare Students for College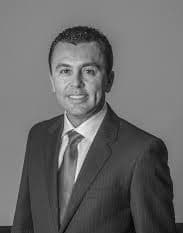 Arturo Castañares
Created: 11 November, 2011
Updated: 26 July, 2022
Sweetwater High will get new science equipment to begin an AP Biology class, thanks to the generous donation of the SUHI Foundation.
Foundation members presented a check for $10,314 to Sweetwater High Principal Dr. Roman Del Rosario on Thursday. Also in attendance at the ceremony were Sweetwater District Board Vice President Pearl Quiñones and Superintendent Dr. Edward M. Brand.
In presenting the funding, Foundation Board President Jess Van Deventer said it was important to provide National City students with the tools to increase their success in college and careers.
"As a graduate of Sweetwater High, I know the strong foundation I received here made me a successful businessman," Van Deventer told students in Taryn Johnson's accelerated biology class.
The nine-member foundation consists primarily of SUHI graduates. The foundation's mission is to promote and support the academic excellence and higher education goals of Sweetwater High school students.
While the foundation has primarily provided generous scholarships to SUHI graduates, they were moved to expand their contributions after hearing Dr. Del Rosario's proposal.
"We were the only high school in the district that didn't offer an AP Bio class," Del Rosario said. "If we want our students to be competitive in college, we know they need access to these kinds of rigorous classes in high school.
"But we didn't have the funds to purchase the equipment needed for the class" Del Rosario.
He is very grateful to the SUHI Foundation.
"These kinds of donations do not happen at other schools," Del Rosario said.
Foundation Treasurer Kile Morgan Jr. said the foundation was happy to help after listening to Del Rosario.
"I amazed at Dr. Del Rosario's efforts to upgrade the learning experiences for students to get them thinking about college," Morgan said. "As I've gotten older, it's easy to become cynical about today's youth. But when you step into a classroom and see these hungry faces looking for learning experiences, that's my reward for doing these things."
Board Vice President Pearl Quiñones was excited about the opportunities the donation would provide.
"SUHI has some of the brightest students in the district," Quiñones said. "An AP Bio class is one more step on your journey to college."
For more information regarding the SUHI Foundation: www.theSUHIfoundation.org