Sweetwater High Awarded NFL Grassroots Grant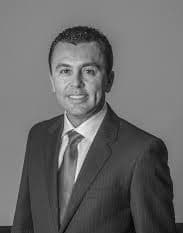 Arturo Castañares
Created: 27 June, 2011
Updated: 26 July, 2022
Chargers' Partner to Give $200k for New Artificial Turf Field
The San Diego Chargers will present a check for $200,000 to help fund installation of an artificial turf football field at Sweetwater High.
As the only high school in National City, Sweetwater High serves 2,300 students in one of the highest need communities in San Diego County. The oldest school in the Sweetwater District, Sweetwater's existing grass field is in poor condition after heavy continual use for physical education classes, school football and soccer games. Many community leagues and residents also make use of the Sweetwater High field.
In partnership with the San Diego Chargers, the National Football League Youth Football Fund and the Local Initiatives Support Coalition (LISC) annually funds deserving non-profits with awards to improve the quality, safety and accessibility of local playfields.
The district is planning to renovate the football field with artificial turf, creating a valuable amenity both for the school and the community at large. Recently, the City of National City invested$200,000 in funding from the Community Development Block Grants program toward completion of this project.
Wednesday, June 29, 2011, 1 pm at the Sweetwater football field.