Sweetwater Union High School District to Honor Longtime Educator, Activist, Theater Director with Department Naming Ceremony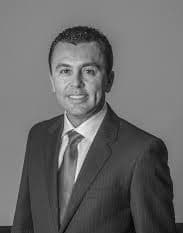 Arturo Castañares
Created: 18 February, 2012
Updated: 26 July, 2022
Local Business and Community Leaders to Honor Theater Icon William Virchis
Sweetwater Union High School District (SUHSD) today announced the naming of the Visual and Performing Arts Department will now be known at the William Virchis Visual and Performing Arts Department. A ceremony will be held to celebrate the occasion at SUHSD on February 23, 2012. This historical event marks the first time a curriculum and program district department will be named after an individual. Mr. Virchis was the founding Director of the internationally known Visual and Performing Arts Department (VAPA) of the Sweetwater Union High School District (SUHSD). In his tenure Mr. Virchis and staff oversaw and organized the largest mariachi and folklorico program in the nation. The SUHSD and VAPA study on the impact of visual and performing arts and their impact on grade point averages and test scores, were the first to show in a comprehensive district wide study, how students who took VAPA courses received higher G.P.A.'s and showed an overall improvement in their test scores. The VAPA curriculum programs had the biggest growth and prosperity during his tenure.
Mr. Virchis brought back the "All District Annual Summer Play Institute" with his direction of the world premier play "Elena" starring guest artist Daniel Valdez of "Zoot Suit", "La Bamba", China Syndrome and Teatro Campesino fame. He broadened the scope of the Summer Music Camp to include mariachi music, folkloirco dance and theater that premiered at the first Summer Camp Show Case at Eastlake High School.
Mr. Virchis said, "The success of the VAPA programs during my tenure was due to the Superintendents, board members, exceptional support of the district staff, the greatest and most creative faculty, the multi-talented students, the principals that were in charge of the VAPA programs at their schools, the stakeholders and the VAPA staff."
Community and business leaders will gather to honor Mr. Virchis at the naming ceremony of the William Virchis Visual and Performing Arts Department.
"This is an unbelievable moment in ones life on this planet," Mr. Virchis stated. "The building is brick and mortar but what lives, works and comes out of the building for the benefit of all students, faculty and community is the true testament of the support that this district has for the arts."
He continued, "My family has been in Chula Vista since 1951. I sold newspaper on these grounds when it was a produce warehouse and than Ratners Clothing Outlet, and to have my family name associated to such a building is the greatest honor one can have bestowed upon them. It is a humbling moment and words can't express the gratitude and honor that it is. I am deeply honored to those loyal and supportive friends that have been a part of my life."
The ceremony will take place on February 23, at SUHSD at 4:30p.m.