TEZOZOMOC SPEAKS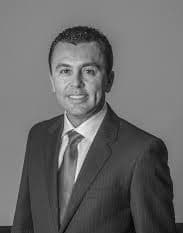 Arturo Castañares
Created: 31 July, 2009
Updated: 20 April, 2022
Sweetwater Union High School District supertinendent, Jesus Gandara finally got it right with his welcome back to school speech. Last year he spent thousands of dollars renting a big old church and over the top productions. This year he did a television broadcast into the schools. Not as flashy but serves the purpose and is a whole lot cheaper with all the budget cuts going on. Just in the nick of time, the school board extended his contract to 2012.
The San Diego Padres are in a race with the Washington Nationals to see who gets to 100 loses first…. Padres barely missed a 100 loses last year… with each loss the attendance continues to dwindle, the only seats filled are the ones right behind the batters box, looks good on television until the camera pans to outfield and you catch all the empty seats.
Padres continued… big selling point on why the taxpayer should support and fork over $300 million was to generate revenue so the team could afford top tier players to compete… Padres do get players who were once top tier but past their primer by the time they put on a Padres' uniform; oh well! only a game, except for that $300 million tax payers are on the hook for!
Thank goodness football is starting up, can't wait for the Chargers to start their campaign for the Super Bowl, no excuses this year, all the pieces are in place and time to put it all together and come through with a Super Bowl appearance.
The San Diego State Aztecs, with a new proven coach Brady Hoke, gotta love that name, sounds like a football coach, there is hope for a return to glory!!!
Pearl Quinones and Ben Hueso have both put in their papers to run for the 79th Assembly District seat. Should be a good old fashion knock down drag out campaign.
This just in – the scuttle butt is that Humberto Peraza is moving on as the chief of staff for Congressman Bob Filner and has accepted the newly created position of special legislative analyst for San Diego City councilman Ben Hueso. Hmmmm, this one has local politicos scratching their head…. Most thinking this has something to do with the south bay races….
Well the State finally got their budget, but it feels like the Democrats who control both Houses with majorities got punked by the Republicans and the Governor. How do you explain that the Republicans got a budget more to their likening than the Democrats did??? All we can say about the Democratic leadership is…. there is an old Indian saying, if you can't say anything nice, don't say anything at all!!!