Unbeaten Johan Perez to Defend World Title Against Top Rated Contender Pablo Cesar Cano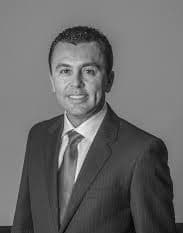 Arturo Castañares
Created: 20 July, 2012
Updated: 26 July, 2022
Jorge Romero Battles Rudy Lopez in All-Mexican co-feature
Televisa's "Sabados De Corona" will be the show to watch on Saturday, July 21 when two of boxing's top talents, Johan Perez and Pablo Cesar Cano, square off for Perez' WBA Interim Super Lightweight World Championship and the vacant WBC Latino Super Lightweight title at the Grand Oasis Cancun in Cancun, Mexico.
FOX Deportes will air this potential Fight of the Year candidate in the United States along with a 10-round co-featured bout between lightweight standouts Jorge Romero and Rudy Lopez.
Perez vs. Cano, a 12 round bout for Perez's WBA Interim Super Lightweight World Championship and the vacant WBC Latino Super Lightweight title. The Televisa broadcast will air on Canal 5 and begins at 10:30 p.m. CT and the FOX Deportes broadcasts will air at 7:00 p.m. PT.
Caracas, Venezuela's Johan "El Terrible" Perez (15-0-1, 12 KO's) has had highs and lows over the course of his career which began in 2005. In 2009 he returned from a two-year layoff and began making moves at 140 pounds. A WBA Fedebol and Fedecentro Champion, the 29-year-old power puncher made big statements in his last two fights, knocking out Kenny Galarza last October and then stopping Fernando Castaneda two months later for the WBA interim crown. On July 21, he makes his first title defense against his sternest test to date in Cano.
Pablo Cesar "El Demoledor" Cano (24-1-1, 19 KO's) may have made a name for himself by stepping in on short notice and giving a gutsy effort against the legendary Erik Morales in their September 2011 title fight, but the 22-year-old from Tlanepantla is far from content with that reputation. In two fights in 2012, Cano stopped then 16-1 prospect Francisco Contreras in six rounds and then knocked out Colombian contender Fidel Monterrosa in nine. Just like that, he had fought his way back to a world title shot, but this time, he is even more hungry and determined to leave the ring with the belt.
Cancun's Rudy Lopez (25-5-2, 16 KO's) began his professional career in 2000 as a junior featherweight, but when he moved up to 126 pounds, he made his first mark in the sport by first winning the WBC Youth title and then the WBC World Championship with a seventh round technical knockout over Takashi Koshimoto in July of 2006. Lopez would lose his crown in his first defense against In-Jin Chi five months later, but there was still plenty of fight left in him. After a two year break from 2007 to 2009, he returned and with an eight-fight run that has seen him go 5-1-1 with 1 no contest as he enters his fight against Romero.
Jorge Romero (22-5, 19 KO's) of Culiacan has a simple philosophy in the ring, but one that has garnered him many fans since his professional debut at only 15 years old in 2006: he's going to do everything in his power to get you before you get him. What has resulted have been 15 knockout wins in three rounds or less, including eight in the first round.
---
La noche del Viernes, 27 de julio, marca el regreso de unas de las empresas de box más destacadas de los últimos tiempos en la ciudad fronteriza de Tijuana, Baja California, México. Dirigida por el dos veces campeón mundial peso súper mosca Diego "Pelucho" Morales, Promociones PM presenta "Guerra En El Centro", una función que orgullosamente será estelarizada por los jóvenes prospectos más cotizados de la ciudad. En el combate estelar, el popular peso súper ligero Tijuanense Jesús "Bombardero" Valadez (5-1, 2KOs) regresa al cuadrilátero ante el difícil Edgar Vázquez (4-2-1, 2KOs), también de Tijuana, a seis vueltas.
En la pelea co-estelar, Juan "Búfalo" Domínguez (1-0) se medirá ante Rodrigo Ramírez (0-1), ambos de Tijuana, a cuatro rounds en la división de los pesos completos. Domínguez hizo su debut el pasado 23 de Junio donde ante Carlos Cuevas se le otorgó una merecida decisión unánime.
En otros combates programados, el peso ligero de Oaxaca Ciro "Gallo" Arrellano (1-0) busca arruinarle el debut profesional a Martin Gómez de Tijuana mientas que Ramón Vidales (1-2, 1KO) intentara darle su primera derrota a Gerardo Mendoza (3-0), ambos de Tijuana, a cuatro vueltas en una contienda pactada en el peso ligero. La función también contara con la participación del campeón municipal amateur peso súper gallo 2011 Erick "Tepeyac" Cebreros.
El pupilo de dos veces campeón Raúl "Jibaro" Pérez buscara su tercer triunfo como profesional y mantener su calidad como invicto ante un rival por designar.