The 24th Annual All People's Breakfast – "All People Speak"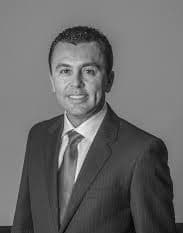 Arturo Castañares
Created: 09 January, 2012
Updated: 26 July, 2022
Date/Time: Monday, January 16, 2012. Doors open at 6:45am. Two-hour program begins at 7:30am.
Location: HiltonSan DiegoBayfront |One Park Boulevard,San Diego,CA
Cost: Admission is $40 per person, $400 per table.
Details: For ticket sales and more information, visit the Equality Alliance of San Diego County website or email AllPeoplesBreakfast@equalitysandiego.org.
The living legacy of the Reverend Dr. Martin Luther King, Jr. will be honored at a powerful and uplifting Twenty-Fourth Annual All People's Breakfast on Monday morning, January 16, 2012. Presented by Equality Alliance of San Diego County, the 2012 theme of this often provocative, always popular annual celebration is "All People Speak – Inspirational voices for acceptance, inclusion, opportunity and change." More than 1000 people are expected to attend.
Delivering the keynote address will be José Antonio Vargas, the award-winning multimedia journalist whose compelling essay "My Life As An Undocumented Immigrant," published by the New York Times Magazine in June 2011, has paved the way for broader, deeper conversations about inclusion, opportunity and civil rights.
In addition to Vargas, the Breakfast program will feature short digital stories of overcoming intolerance told by San Diegans of diverse backgrounds, including the former County Supervisor Leon Williams, Viejas Tribal Chairman Anthony Pico, and Susan Madison,San Diego's Disability Services Program Coordinator. Featured also will be performances by acclaimed local artists; the Community Space – a convening of 25+ local nonprofit social change "vendors" who are provided free space to network with Breakfast patrons; and volunteer bloggers, tweeters and youth videographers.
Estela De Los Rios, Executive Director of the Center for Social Advocacy, will receive the San Diego Human Relations Commission's Ashley L. Walker Social Justice Award.