CV Councilwoman's Economic Filings Raise Concerns of Conflicts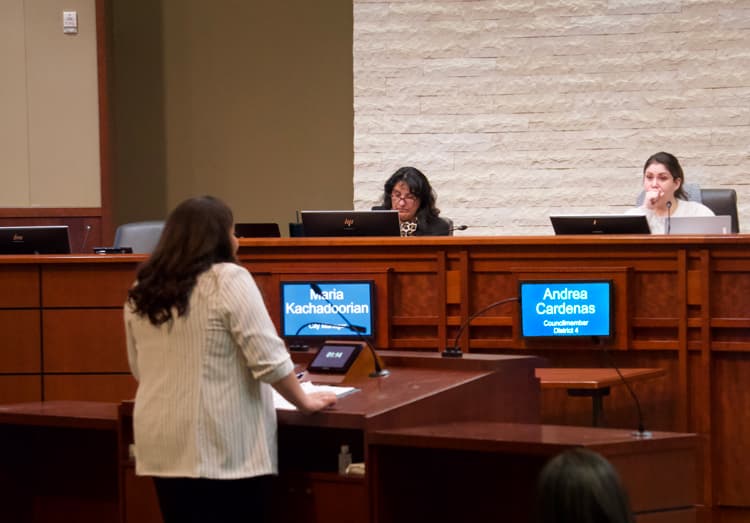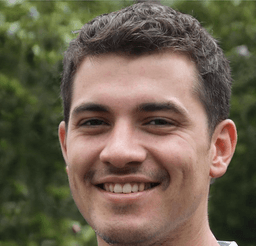 Alberto Garcia
Created: 22 February, 2023
Updated: 13 September, 2023
A local City Councilwoman who runs a political consulting firm has never reported her employer's clients which could pose conflicts-of-interest as she serves on the City Council.
Andrea Cardenas, who was elected to the Chula Vista City Council in November 2020, lists her employment as "Director of Community Engagement" for Grassroots Resources Inc. on her annual Form 700 Economic Interests disclosure forms filed with the City of Chula Vista in 2021 and 2022.
Andrea Cardenas
Grassroots Resource is a local government and political consulting firm owned by her older brother, Jesus Cardenas, who currently serves as Chief of Staff to San Diego City Councilman Stephen Whitburn.
Councilwoman Cardenas disclosed her income from Grassroots Resources as an employee "salary" of between $10,001 and $100,000, in addition to her salary of over $60,000 from the City of Chula Vista for her part-time service on the City Council.
But in November 2021, when Grassroots Resources was seeking a consulting contract with a local public water agency, Andrea Cardenas responded to the agency's request for proof of the company's workers' compensation insurance needed to cover its employees by saying Grassroots Resources had "no employees."
"At this time Grassroots Resources doesn't have employees (we're all independent consultants)," Cardenas wrote on November 11, 2021, adding that the company didn't "currently have a workers comp policy."
Andrea Cardenas email claiming "we're all independent consultants".
Given that admission by Cardenas, her income should have been disclosed on Schedule A2 of her Form 700 as an independent contractor or business income and should have disclosed Grassroots Resources as her client, not her employer.
When reached for comment for this story, Councilwoman Cardenas insisted that she has been an employee, contradicting her own email to the water agency.
"I have been a W2 employee of [Grassroots] for a few years now," Cardenas wrote in an email to La Prensa San Diego. "My duties have changed over time and have gone from day-to-day administrative work to working on messaging and communications for clients.
HIDDEN CLIENTS
Grassroots Resources has represented several political and corporate clients in the past few years, including multiple marijuana dispensary clients who applied under the City's cannabis licensing program, and another consulting firm that specializes in representing cannabis clients, but Councilwoman Cardenas has never disclosed any names of clients who have generated income for her company.
One client has been Blue Water Governmental Affair, a local firm specializing in representing cannabis dispensaries. Blue Water is owned by Dallin Young, the former head of the Association of Cannabis Professionals that worked with Grassroots Resources on cannabis ballot initiatives in local cities. Cardenas does not disclose the nature of the work or any of Blue Water's clients that Grassroots Resources may have represented.
Another Grassroots client is Margin Victories, a political consulting firm owned by Jehoan Espinoza, a local political consultant who has worked on various campaigns with Grassroots Resources, including last year's campaigns of Chula Vista Councilmembers Jose Preciado and Carolina Chavez, who, together with Cardenas, now make up a majority of the Council.
Margin Victories received payments of over $1.1 million last year from the San Diego County Democratic Party for member communications campaigns in support of Preciado, Chavez, and Ammar Campa-Najjar, the losing candidate for Mayor in last year's election.
During the 2022 elections, Margin Victories paid $205,000 to Grassroots Resources for work on the Chula Vista campaigns for Preciado, Chavez, and Campa-Najjar, as well as Chula Vista Elementary School District candidates.
Margin Victories' Espinoza lived at the same address as Councilwoman Cardenas while he was running the campaigns for City Council candidates and while Margin Victories paid her company. Cardenas has not disclosed any of Margin Victories' clients.
Andrea Cardenas this week confirmed that she and Jehoan Espinoza "have not lived together since late last year."
Grassroots Resources also represented March & Ash, the largest cannabis company in San Diego. March & Ash owns two branded dispensaries in Chula Vista, and operates a third location run under a different brand, Pacabol. Both March & Ash representatives and Jesus Cardenas confirm that the payments were for work related to Imperial Beach, but the company's locations in Chula Vista could still pose a conflict of interest for the Councilwoman.
During this week's City Council meeting, a representative of another cannabis company that recently won a lawsuit against the City challenged Councilwoman Cardenas' attendance in closed session meetings with the City's lawyers.
"Since the case was adjudicated, the City has had several closed sessions to discuss my case and two others from other cannabis companies," Laura Wilkinson Sinton said during public comments. "She represents interests clearly at odds with mine and with other cannabis companies currently in litigation with the City, and these very actions eroded public trust."
The City's resolution to Sinton's lawsuit may include amending the City's ordinance to allow for more than the current eight licenses in the City, or to revoke an existing license to be awarded to Sinton's company.
Critics of Cardenas argue that any change to the current status of cannabis licenses could affect former clients of Grassroots Resources, potentially creating a conflict of interest for her.
PPP COVID-19 LOAN DRAWS CONCERNS
In April 2021, Grassroots Resources was awarded a $176,277 Small Business Administration-backed Paycheck Protection Program (PPP) loan to help save a reported 34 employees, according to the federal government's Pandemic Oversight website.
"I am aware that a loan was received by Grassroots in order to continue to provide salaries to the folks who were employed at the time as well as help with operational costs during the early stages of the pandemic," Cardenas admitted this week.​​
Grassroots Resources PPP Loan. Source: https://www.pandemicoversight.gov/
The Coronavirus Aid, Relief, and Economic Security Act (CARES Act), signed into law on March 27, 2020, provided over $2 trillion of economic relief to workers, families, and small businesses affected by the COVID-19 pandemic, including over $800 billion in PPP loans awarded to over 11 million companies aimed at helping those firms retain workers during the pandemic.
The PPP loan program allowed lenders to rely on borrowers' self-certification of eligibility by accepting representations made about how many employees a company had and how much they paid those workers.
But several sources with knowledge of Grassroots Resources' operations claim the firm never employed 34 workers in its consulting business, raising concerns that the PPP loan application was incorrect or fraudulent.
When reached for comment on the story, Jesus Cardenas offered to provide copies of payroll or bank statements to substantiate the employees but did not deliver any documents after one week.​
Jesus Cardenas
But Cardenas did provide an explanation for his claim of having 34 employees.
Cardenas told La Prensa San Diego during a phone interview this week that Grassroots Resources carried employees that worked at Harbor Collective, a marijuana dispensary located in San Diego near the NASSCO shipyards that has been a client of Grassroots Resources since at least 2019.
NS Harbor is owned by Noel Jahad Shamoun and Swana J Shamoun, and listed as "NS Harbor" on Jesus Cardenas' official Form 700 Economic Interests disclosure form filed with the City of San Diego as part of his employment with the City Council.
Jesus Cardenas explained that his company paid the employees because Harbor Collective was "unbankable" at the time and could not deposit its cash revenues into bank accounts to then pay its employees.
Cardenas admitted that Grassroots Resources received cash from Harbor Collective to cover the employee payroll costs.
The PPP loan application includes a calculation of 2.5 times the average monthly payroll expenses to determine eligible loan amounts. According to the SBA, a company would have to carry an average monthly payroll of over $70,000 for 12 months to qualify for the $176,277 loan Grassroots Resources received.
Calculated on an annual basis, Grassroots Resources would have needed nearly $850,000 in cash just to cover the payroll claimed on the PPP loan.
When asked by La Prensa San Diego to confirm those totals, Cardenas did not dispute the estimates but said he would have to confirm with the company's accountant to give an exact amount.
A lawyer experienced in the cannabis industry told La Prensa San Diego this week that an arrangement like that could be unlawful for both the cannabis licensee and Grassroots because the employees may not have been properly reported.
A review of the SBA's PPP loan website confirms that cannabis-related businesses did not qualify for PPP loans because the federal government still considers cannabis a controlled substance and an illegal business. SBA policy dictates that banks and credit unions cannot approve loans for businesses engaged in illegal activity under federal, state, or local law, so Grassroots Resources should not have qualified for a PPP loan to cover cannabis employees.
But despite the close relationship with cannabis clients, Councilwoman Cardenas claimed in her email this week that she did not work for Harbor or any other cannabis companies.
"NS Harbor has never been a client I've worked with directly, nor have I ever actively worked with or for any cannabis client Grassroots worked with in the past," Cardena wrote.
But when Jesus Cardenas took the position as Chief of Staff to Councilman Whitburn in San Diego, he said he would no longer run Grassroots Resources, and explained that Andrea would manage the company. It is not clear who was and continues to be in control of the company.
The timeframe of when Grassroots Resources would have been carrying the cannabis employees and receiving cash payments would have been leading up to the April 2021 PPP loan, and for at least 8 weeks after that date, during the time Andrea Cardenas has been on the Council and Jesus Cardenas has been at the City of San Diego.
Andrea Cardenas was elected in November 2020 and took office in December 2020.
Jesus Cardenas took the position of Chief of Staff in December 2020 after Stephen Whitburn was elected. Cardenas served as Whitburn's campaign consultant.