State Bill Would Ban Future Tobacco Product Sales But Not Marijuana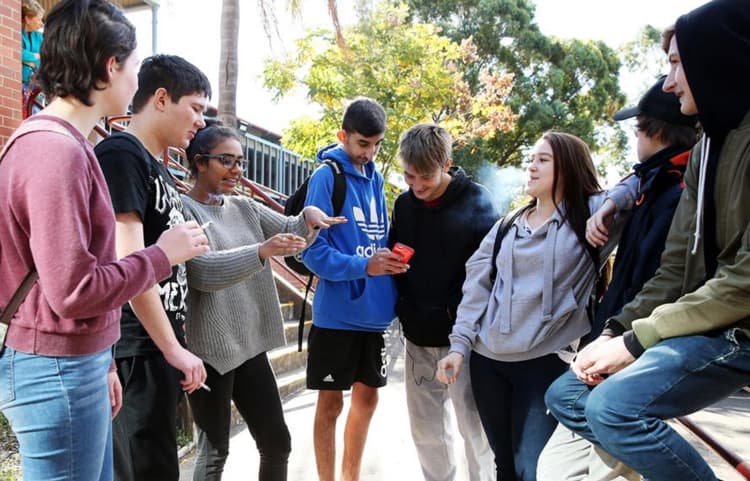 Sandra G. Leon
Created: 27 February, 2023
Updated: 13 September, 2023
A proposed state law would ban future tobacco sales to anyone born after 2006 but, for now, spares the growing legal marijuana industry.
The bill, Assembly Bill 935 by Assemblyman Damon Connolly, D-San Rafael, would ban all future tobacco product sales to anyone born after January 1, 2007, meaning that someone 16- or 17 years-old today would never be able to purchase tobacco in California in their lifetime.
"The impetus for the bill is really that we've known for 50 years that tobacco and nicotine products cause cancer, are incredibly addictive and decrease quality of life," Assemblyman Connolly said.
The new measure follows the state's 2020 ban of flavored tobacco products, and last year's statewide Proposition 31 which upheld that law aimed at protecting children from taking up smoking early in their lives.
The tobacco industry, which fought the passage of the ban on flavored products, is also against this latest attempt to limit the sale of its products.
"These proposals are not based on scientific evidence, but rather on a political agenda that seeks to demonize adult cigar smokers and restrict their freedom to enjoy a legal product," Joshua Habursky, Deputy Executive Director of the Premium Cigar Association, said about the proposal.
California has been a national leader in fighting the health effects of tobacco products. The state was the first in the country to ban smoking in restaurants in 1994 and has the fifth-highest tax on packs of cigarettes -at $2.89 per pack- which helps fund anti-smoking and health initiatives.
AB 935 would not limit people from having tobacco products, but instead, prohibit tobacco retailers from selling tobacco products to any person born on or after January 1, 2007, and provides penalties for violations, including escalating civil fines from $400 to $6,000, and the suspension or revocation of the retailer's license to sell tobacco products.
Although the new measure targets products "containing, made, or derived from tobacco or nicotine," it would not affect the sale of marijuana products sold in the state.