John McCann for Mayor of Chula Vista: Our City is Not For Sale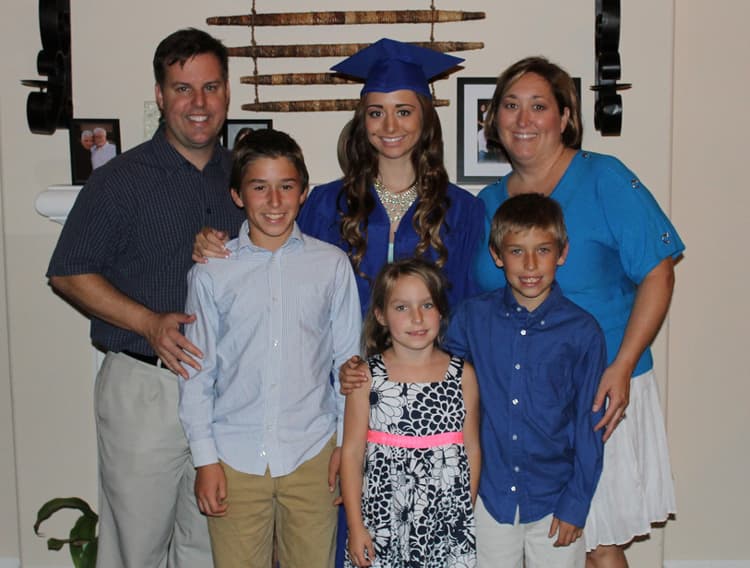 Created: 30 Octuber, 2022
Updated: 31 Octuber, 2022
La Prensa San Diego joins several Latino groups in endorsing Councilman John McCann for Mayor of Chula Vista, a decision that may seem odd given that his opponent is of mixed ethnicities, including a Latino mother, but honesty and transparency are more important than a blind deference based on race alone.
John McCann has served the residents of Chula Vista for more than 20 years as a Councilman, School Board member, and as an active community parent of four children. His service in the US Navy, now as a Commander, is admirable and shows he is willing to put his life on the line in service to others, especially when he stepped down from the City Council during his deployment to Iraq.
We have always held public servants to account when we believe they have fallen short, as we did last year when we called McCann out for having accepted campaign contributions from local developers and others to retire legal expenses he incurred in a campaign-related lawsuit.
We believed the donations were not allowable, but state and local enforcement authorities did not see any violations, so our criticism may have been misplaced.
But despite those issues, during this General Election when the choice comes down to McCann and his opponent, Ammar Campa-Najjar, we had to take a serious look at the candidates before making a decision of who -if anyone- we would support.
McCann has been a consistent advocate for Chula Vista; working for years to advance the Bayfront development that has now broken ground, fought to acquire the land for a university in Eastlake that is now part of an agreement with San Diego State University, pushed to tear down that SDG&E power plant at the Marina, and has been a steadfast supporter of our local police department that has kept our community safe.
At the City Council, both of McCann's staffers are Latinos, not simply because they are Latinos, but because McCann believes they are the best individuals to serve his constituents, reflecting McCann's approach to finding the most deserving staff reflective of the community.
The San Diego County Hispanic Chamber of Commerce, the Latino American Political Association, and the National Latino Police Officers' Association support McCann, along with Chula Vista's former police chief, David Bejarano, based on his many years of consistent support for our Latino community.
They all agree, as we do, that we must support those elected officials that have stood by our community over the years, and not simply run from them when a person of color -who has never held office or delivered results for us- runs against them.
Campa-Najjar calls himself a Palestinian Mexican American candidate, reflecting his father's Palestinian background, his mother's Latino roots, and being born here in the City of La Mesa.
He is a young and ambitious candidate who ran twice for Congress in the East County by claiming he was a "Jamuligan", a slang reference to kids from the rural community of Jamul, but never once during five years of campaigning in the East County did he mention, claim, or proudly defend having grown up in Chula Vista, as he now does.
He wore cowboy boots and big belt buckles with bull horns, but conveniently left out that he graduated from Eastlake High School and went to Southwestern College.
He registered to vote at his mom's home in Jamul and claimed he "grew up in East County" and that he was able to go "beyond my zip code, 91935" as a way to say he had succeeded.
That ZIP is, of course, Jamul, not Chula Vista. His narrative has now shifted to saying he grew up in Chula Vista and went beyond his West Chula Vista ZIP by moving to East Chula Vista.
He now claims he lives at an Eastlake condo with his aunt, uncle, and cousin, but neighbors and friends confirm he had been living in a San Diego condo with his wealthy girlfriend -Congresswoman Sara Jacobs- until last month when he was confronted with residency issues. Videos and pictures show Campa-Najjar staying at the San Diego condo and even receiving mail and packages there up until last month.
Now, Jacobs' family and several of their wealthy La Jolla and San Diego friends have now donated hundreds of thousands of dollars to fund Campa-Najjar's campaign, much like they did to win Jacobs' congressional seat in 2020.
We should be leery of out-of-town interests trying to buy Chula Vista's influence on regional governing bodies like SANDAG and the Port District to get their way while leaving our community to foot the bill.
In multiple interviews and questioning, Campa-Najjar gave conflicting accounts of his residency, including providing documents he thought would be definitive but actually raised more concerns.
Campa-Najjar has never served on any Chula Vista community board or commission, or attended Council meetings or advocated for important projects until he launched his campaign for Mayor. There is no question he went to school here, but he never made local community service here a priority, until now that he wants our votes.
But the most troubling issue we have with Campa-Najjar is an interview he did with Defend East County (DEC), a right-wing white nationalist group, just weeks before the 2020 election.
While smoking cigars and drinking whiskey with DEC host Justin Haskins and pandering for votes from their conservative audience, Campa-Najjar said he opposed Donald Trump's impeachment, supported Trump's nominees to the Supreme Court who later overturned Roe v Wade, and said he not only supported Trump's border wall, but went further to advocate for more technology and manpower along the border.
He later apologized for having done the interview with a known racist, but did not retract his comments on the issues he discussed.
After losing his second campaign for Congress from Jamul, Campa-Najjar immediately launched a campaign for State Assembly while claiming he lived at his aunt's home in Bonita, before quickly ending that campaign, changing his voter registration address to the Eastlake address, and launching his current campaign for Mayor.
Campa-Najjar admits that none of the addresses he has used to run for office have been his own apartment, condo, or home; they have all been relatives' address where he stays as he searched for offices to run for.
Youth and vision are compelling qualities in political candidates, but Campa-Najjar's repeated narrative that nothing has happened in Chula Vista in the past 20 years as a way to dismiss McCann's experience is untrue and demeaning to the hard work of so many leaders that led to the growth and advancement of our city we now enjoy.
Without the continuous bipartisan work of former Mayors Greg Cox, Tim Nader, Shirley Horton, Steve Padilla, Cheryl Cox, and Mary Casillas Salas, and their council colleagues who voted with them -including John McCann- the Bayfront project, university campus, Eastlake communities, and new projects in West Chula Vista, especially the revitalization of Third Avenue, would not have happened.
Election campaigns are times for candidates to explain to voters their visions and demonstrate their experience and success in delivering results.
Campa-Najjar has laid out his vision by claiming the mantle of change while McCann has highlighted his long record of work in the community.
Our community and our city are not well-served by abandoning leaders who have proven a commitment of service at the first opportunity to support a person of color simply because they are "one of us."
We must base our decision on trust and commitment, both to our community and our city, not on how much wealthy San Diegans are willing to spend to buy our city.
Given the choices of candidates for the position of Mayor of Chula Vista, we endorse Councilman John McCann, and we urge you to cast your vote for John in this election.