Tesla To Build World's Largest EV Factory in Mexico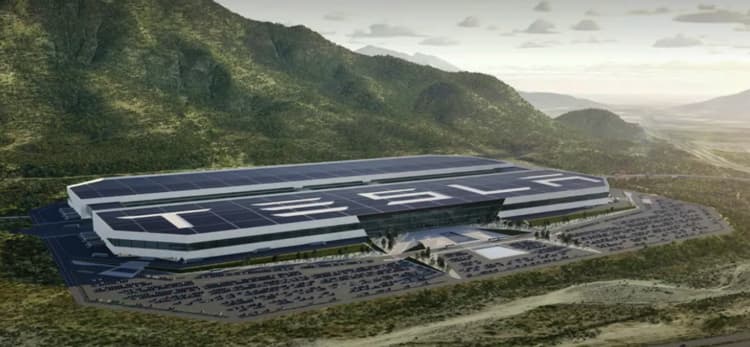 Sandra G. Leon
Created: 04 March, 2023
Updated: 13 September, 2023
The world's richest man announced his electric car company will build the world's largest electric car factory in the Mexican city of Monterrey, Nuevo Leon, near the Eastern Texas border.
Elon Musk, Tesla's CEO, touted the new plant during an investor day meeting this week where he described the new facility as the largest of the company's manufacturing factories, which already include plants in Fremont, CA; Shanghai, China; Austin, TX; and Berlin, Germany.
"We're super excited about it," Musk, 51, said during his presentation. "We'll continue to expand production at all of our existing factories. So this is not moving output to anywhere, from anywhere. This is supplemental production," Musk added.
Nuevo Leon's Governor, Samuel García, 35, later provided more details about the proposal, including its estimated $5 billion price tag, as well as the expectation that it will employ up to 7,000 workers in the border state. García added that they expect the plant to be producing cars next year.
A new plant in Mexico would give Tesla the ability to produce cars for both the Mexican and US markets at lower production costs than the company's current plant in Fremont, CA, which was the company's first production facility. Tesla has recently been importing some of its China-made cars back to the US to fulfill orders.
Tesla secured a 4,200-acre site in Monterrey, nearly twice the size of the land used for Tesla's Gigafactory in Austin, TX.
Tom Zhu, who heads Tesla's gigafactories, said the company plans to build the new factory at a pace as it did for its Gigafactory Shanghai plant which only took nine months from breaking ground to producing cars.
Mexico has long been home to auto manufacturing and assembly plants, including hosting facilities for Ford, General Motors, Honda, Nissan, Mercedes-Benz, and Volkswagen.
But Mexico is also a growing supplier of electric vehicle materials, including lithium. Last year, Mexican President Andrés Manuel López Obrador nationalized the mining of lithium and created a state-owned company, LitioMx, to oversee the extraction of the valuable material needed to produce electric vehicle batteries.
Mexico has an estimated 1.7 million tons of known lithium deposits but most of it lies in clay soil which would require new technology to extract the valuable silvery-white mineral.
Tesla produced just over 1.3 million vehicles in 2022 and has a capacity of about 2 million per year at its current facilities, but the company has plans to produce up to 20 million vehicles per year through an investment of an additional $125 billion to $150 billion, in addition to $28 billion it has already spent on existing factories.
For comparison, Toyota, the world's largest vehicle manufacturer, produced 10 million cars last year.
Shares of Tesla have nearly doubled in price so far this year after having lost more than 70% of its value last year. The stock hit a two-year low in January when it fell to $108.10 on January 3, 2023, from its year high of $381.82 in April 2022, but this week rebounded to $198.30.
Musk's position as the richest person in the world has fluctuated with the rise and fall of Tesla's stock as most of his net worth is tied to his now 13% ownership in the company. Musk sells shares often to fund his other ventures, including SpaceX and his leveraged purchase of Twitter in October of last year.
His current net worth is about $188.7 billion, putting him behind the $215 billion fortune of Bernard Arnault, the head of France's LVMH empire of over 70 fashion and cosmetics brands, including Louis Vuitton, Tiffany's, and Sephora.