A New Birth of Freedom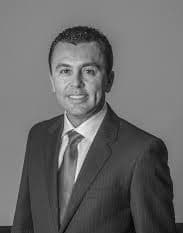 Arturo Castañares
Created: 11 June, 2010
Updated: 20 April, 2022
Juneteenth: Another Independence Day
Commentary:
By Andy Porras
Two and a half years after President Abraham Lincoln signed the Emancipation Proclamation on January 1, 1863, that called for America to abolish slavery, Texas "masters" were still calling other human beings "property."
It wasn't until June 19, 1865, when Major General Gordon Granger and some 1,800 of his Union Army soldiers came ashore in Galveston Island that changed Texas history once more. With him came the news that the U.S. Civil War had ended and all enslaved persons were to be set free.
"For 'various reasons' the decree had not yet taken effect in Texas," is what Texas History teachers tell youngsters.
Officially, Gen. Granger read "General Order No. 3" to the folks from the balcony of Galveston's Ashton Villa:
"The people of Texas are informed that in accordance with a Proclamation from the Executive of the United States, all slaves are free," began Gen. Granger. "This involves an absolute equality of rights and rights of property between former masters and slaves, and the connection heretofore existing between them becomes that between employer and hired laborers; the freedmen are advised to remain quietly at their present homes and work for wages and they are informed that they will not be allowed to collect at military posts and that they will not be supported in idleness either there or elsewhere."
Not exactly a resounding "Welcome to a Free America" – spill, but the one word these enslaved men, women and children waited to hear for so many decades finally rang out in the Texas seaport . . . f-r-e-e! For them, President Lincoln's famous Gettysburg Address finally had meaning, specifically his line, "that this nation, under God, shall have a new birth of freedom." They realized that he referred to their freedom, Black Freedom.
Historians note that in the evening following the good general's arrival and his unexpected words of a freedom promised, thousands of people in Galveston celebrated their freedom with dancing, singing, and feasting. What a sight it must have been. It was probably like Mardi Gras I.
On some plantations, many slaves left immediately after hearing of the emancipation, even if their former owners offered to hire them and actually pay them some kind of wages. To add insult to injury, the early Texas media weighed in with pro-slavery editorials. Throughout that summer, many East Texas newspapers continued to advise slave holders to oppose ratification of the 13th Amendment (which abolished slavery), in hopes that emancipation might be implemented little by little, slowly.
As it was, many slave owners did not free their slaves until late in 1865, disobeying the President's orders completely. Much like the words in the Treaty of Guadalupe Hidalgo and the hundreds of worthless Indian Treaties, much was lost in the translation.
Why did so much time pass before Texas officially let more than 250,000 slaves go free?
Did the Emancipation Proclamation have little impact on the Texans due to the minimal number of Union troops to enforce the new Executive order? That's one answer White Historians have been able to come up with, thus with the surrender of General Lee in April of 1865, and the arrival of General Granger's regiment, the forces were finally strong enough to influence and overcome the resistance.
However that reply has several gaps according to some African-American Historians who are quick to point out that it took two and a half years before the arrival of such important news. They claim that oral accounts have yielded several versions that have been handed down through the years.
Often told is the story (many Americans who saw 'Roots' on TV may recall it) of a messenger who was murdered on his way to Texas with the news of freedom.
Another, is that the news was deliberately withheld by the slave masters to maintain the labor force on the plantations. And still another, is that federal troops actually waited for the slave owners to reap the benefits of one last cotton harvest before going to Texas to enforce the Emancipation Proclamation.
All or neither could be true and for whatever the reason, conditions in Texas remained status quo well beyond what was statutory.
Juneteenth celebrations in Texas began shortly following General Granger's proclamation on the Texas Coast and continued for decades. Later, the tradition spread to bordering Southern states like Arkansas and Louisiana, as migrating African-Americans left Texas. Juneteenth reached as far as California and this year marks the 60th Annual San Francisco Juneteenth Festival, the largest gathering of African-Americans in northern California.
Organization leaders call it It " the most respected brand name among the more than 440,000 black households in the Bay Area because of the historical significance of the observance and the traditions that have been developed locally."
In the early 1950s, Dr. Wesley Johnson Sr. then owner of The Texas Playhouse on Fillmore Street invited all Bay Area African-Americans to come join the "June 19th" celebration at his well-known Fillmore street cocktail lounge. The celebration expanded outside his doors to the point that Johnson along with local community and business leaders, led a parade down Fillmore street.
Dr. Johnson and former California Speaker of the Assembly and San Francisco Mayor, Willie L. Brown Jr., both native Texans, were at the front of the procession on white horses sporting Texas-style Stetsons. The crowds celebrated their new found freedom that African-Americans received in San Francisco from a segregated Southwest, which was as important an expression as the original celebration of emancipation.
The San Francisco Juneteenth Festival is the oldest and largest Juneteenth Celebration outside of Texas.
Texas state legislator Al Edwards in 1979 introduced a bill to make Juneteenth a state holiday and was successful in the bill becoming law.
Later, then Senator Barack Obama, cosponsored legislation to make Juneteenth a national holiday. Currently there is a movement to push Congress to make it a national celebration. In recognizing the history of American freedom, its advocates say, Juneteenth is as deserving of recognition as Independence Day.
"We may have gotten there in different ways and at different times," said Brown. "But you can't really celebrate freedom in America by just going with the Fourth of July."
Today 36 states recognize Juneteenth as a legitimate state holiday.
No, Arizona is not one of them.
Porras, from Sacamento, is in Houston presently. Close by is Galveston, site of Juneteenth origin. Find this story online at www.latinola.com/story.php?story=8678