America's Top Young Athletes Head to Chula Vista, Calif. for the U.S. Jr. Olympic Skills Competition National Finals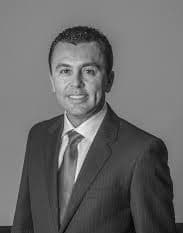 Arturo Castañares
Created: 24 July, 2009
Updated: 26 July, 2022
The U.S. Jr. Olympic Skills competition, the official youth skills competition of the United States Olympic Committee (USOC), converge on the U.S. Olympic Training Center in Chula Vista, Calif. July 23-26 for the National Finals. Seventy-two athletes ages 8-13 will compete in four fundamental sports – basketball, soccer, tennis and track & field – for the opportunity to be crowned champions of their sport and for the first time in the program's history, the U.S. and Puerto Rico Olympic Committees have joined together in this event and three athletes from Puerto Rico have qualified.
The finalists represent the event's top 72 young athletes from the United States and Puerto Rico and advanced to the National Finals by winning their age and gender category at one of 130 regional events. More than 1.6 million competitors participated in nearly 8,000 local qualifying events hosted by 2,500 community organizations throughout the country.
Now in its fourth year, the U.S. Jr. Olympic Skills competition, with the help of sponsors McDonald's, Oroweat and the U.S. Tennis Association, introduces America's youth to the excitement of a multi-sport competition, encouraging participation in Olympic sport, emphasizing fair and friendly play, and promoting an active lifestyle.
"The U.S. Jr. Olympic Skills finalists represent the future of the Olympic Movement," said Acting USOC Chief Executive Officer Stephanie Streeter. "With the assistance of our sponsors and extensive community network, the program aims to give young people the opportunity to showcase their athletic ability and share the ideals and values of the Olympic Movement.