Arizona Anti-Immigrant Leader Russell Pearce Defeated in Historic Recall Election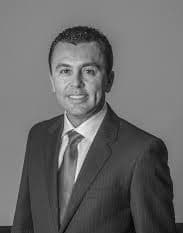 Arturo Castañares
Created: 09 November, 2011
Updated: 26 July, 2022
Experts Analyze What this Means for the Politics in 2012 and Beyond
Phoenix, AZ – Amidst a busy election day, one of the most talked about races was in Arizona, where the architect of the state's notorious "papers please" immigration law, State Senator Russell Pearce was decisively defeated by fellow Republican Jerry Lewis in a historic recall election with national implications. The pro-immigrant Lewis beat incumbent State Senator Russell Pearce soundly in the first-ever recall election of a state politician in Arizona history, getting 53.4% of the vote to Pearce's 45.4%.
On a press call today, local and national immigration and labor experts discussed the results of the recall effort and what they mean for immigration policy and politics in the 2012 elections and beyond.
Eliseo Medina, International Secretary-Treasurer of the Service Employees International Union, said: "A few years ago Russell Pearce called for the mass deportation of undocumented immigrants in Arizona, and a return to the unfortunately-named Operation Wetback campaign of the 1950s. But last night, it was Pearce who was sent packing. In this election between two Republican candidates, it is important to emphasize that Latino voters came out in large enough numbers to decide the outcome. That's because what matters to them is not the party, but the position on the issues. This is a wake-up call to all candidates in 2012: Latinos are listening, and they are voting. Republicans who think they do not need the votes of Latinos and fair-minded people better think again."
Russell Pearce's obsession with immigration over all other priorities angered and frustrated voters. According to Randy Parraz, Co-Founder and President of Citizens for a Better Arizona and a leader of the recall effort, Pearce ignored and neglected the most fundamental challenges facing his constituents and Arizonans across the state, including the economy. He blocked unemployment benefits for Arizonans, pushed cuts to education and health care for the poor and even blocked funding for organ transplants. Parraz said: "We started talking to voters who wanted another vision for Arizona, and didn't want to see the state suffer due to Pearce's extreme leadership and bullying style of politics. The participation of Democrats as well as Republicans in this election shows that people are more interested in a type of politics that brings people together to solve problems than in extremism. When they are faced with politicians like Russell Pearce, they will take actions to hold those people accountable."
Said Petra Falcon, Executive Director of Promise AZ in Action: "This is a new day in Arizona. Last night was a huge victory. This election was a contest of values and a victory for all of us who believe in the promise of America and democracy. Latino voters are tired of the angry rhetoric and the extremist positions on immigration. Latinos, like everyone else, want sensible and real solutions to the problems our families are facing every day."
According to Frank Sharry, Executive Director of America's Voice: "Pearce's defeat should send a strong signal to the Republican Party that anti-immigrant extremism is a political loser. It mobilizes Latino voters who want acceptance and respect and it angers sensible Republicans, Independents and Democrats who want their leaders to focus on bread and butter issues, not hot-button cultural issues."
Yesterday's historic upset indicates that "ultra-conservatives" can longer succeed by blaming everything on immigrants while failing to address the basic needs of their constituents. As a result, a blend of Republicans, independents and Democrats of all ages who were fed up with the politics of division came together to put this recall on the ballot and to oust Pearce. Pearce had handily won his last 2 elections: defeating one challenger in 2008 and two in 2010, and winning 56% of the vote each time. This marks the first time he has lost an election in 17 tries.
Rudy Lopez, National Field Director of Politics, Campaign for Community, said: "The message of this election is clear: Latinos and immigrants will not be scape-goated and will not tolerate those politicians whose attempt to gain or keep power by demonizing us. Down this road lies electoral oblivion for the GOP, Conservative Democrats or any politician who choose chooses divisiveness and extremism instead of bringing people together and common sense. In 2012, we bring to the table the fastest growing voting bloc in America and pro-migrant voters will be heard."