Barrio Logan Priest Arrested for Sexual Assault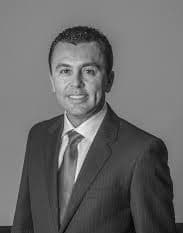 Arturo Castañares
Created: 03 January, 2012
Updated: 26 July, 2022
San Diego Police Department Sex Crimes detectives arrested Jose Davila, age 53, for the sexual assault of a 20 year-old woman that occurred in Southcrest on December 30, 2011. Davila voluntarily turned himself into detectives on Sunday, January 1, 2012, at 9:30 a.m. Davila is a priest at St. Jude's church located at 3751 Boston Avenue in the city of San Diego.
On Friday, December 30, 2011, at 11:00 a.m., the victim was visiting Davila at his home. Davila and the victim's family have been acquaintances for several months. While alone with Davila in his home, the victim was sexually assaulted. She returned home and reported the assault to her family and to police. Sex Crimes Unit detectives responded to the incident, interviewed the victim and gathered evidence related to the assault. Detectives also interviewed Davila, who was cooperative with their investigation.
Davila was arrested and booked into San Diego Central Jail on charges of sexual assault.
Anyone with information concerning this assault is asked to contact the San Diego Police Department's Sex Crimes Unit at (619) 531-2210 or San Diego County Crime Stoppers at (888) 580-8477.