Beloved Singer Jenni Rivera Remembered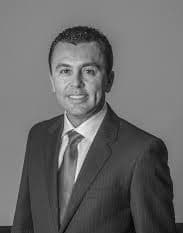 Arturo Castañares
Created: 10 December, 2012
Updated: 20 April, 2022
On The Cusp of Cross-over TV Stardom Jenni's Life Ends
In Memorium: July 2, 1969 – December 9, 2012
Mexican American singer, actress and popular reality television star Jenni Rivera, died tragically when a small plane she was riding in crashed early morning Sunday in northern Mexico.
Rivera's publicist Arturo Rivera and her make-up artist Jacob Yebale, Jorge Sanchez along Rivera's lawyer and the pilot and co-pilot all boarded a private Learjet in Monterrey, Mexico travelling to Toluca, just outside Mexico City at around 3:30 AM. Mexican transportation officials stated that contact was lost with the plane about ten minutes after take off.
Rivera was traveling to Toluca to be at the taping taping of a TV singing competition show, La Voz. Given the sad news of Rivera's death, Televisa canceled Sunday's show.
Jenny Dolores Rivera Saaverdra, 43 years old, was born in Long Beach, California. She was best known to her fans as La Diva de la Banda "The diva of banda music." Her banda and nortena music fan base are attributed to putting Jenni Rivera on the path to super stardom. Her songs were all about life: social issues, infidelity, and relationships. Rivera's tumultuous life that included an early marriage and pregnancy, domestic abuse and divorce inspired her to write and sing songs that touched upon these subjects. According to Nielsen SoundScan, Rivera has sold 1.2 million albums and 349,000 digital tracks in the United States. Worldwide, she's sold over 15 million albums and was nominated at the 2003, 2008 and 2010 Latin Grammys.
Her tenth album in 2008, Jenni, became her first number-one CD in the Billboard Top Latin Albums chart in the U.S. More recently she was starring in her own reality show on mun2 I Love Jenni—a hugely popular show and she was NBCUniversal's biggest bilingual television star.
Jenni Rivera in Filly Brown
This past year, Jenni Rivera dazzled Sundance Film Festival audiences with her outstanding performance in the independent film, Filly Brown.
Rivera made her film debut playing the mother in Michael Olmos' Sundance hit Filly Brown, which starred Edward James Olmos and breakout star Gina Rodriguez. Most recently ABC Television announced the development of a sitcom, Jenni, about a strong-willed woman dealing with everything about being with being a single mother.
Jenni Rivera always said she wanted to be the Latina Oprah so that she could employ a lot of people. She was a smart and savvy business woman who had a syndicated weekly radio program and clothing and cosmetics lines, all designed to appeal to U.S. Latinas. Rivera earned her college degree in business administration and even worked in real estate before working for her father's record label.
Rivera comes from an important family dynasty in contemporary U.S.-Mexican music. Her father, Pedro Rivera, launched the independent music label Cintas Acuario in 1987 and this company grew out of a swap meet booth to become a huge label. She has four brothers who are also involved in music, and her younger brother, Lupillo Rivera, is a popular Mexican regional singer.
Like many celebrities in the spotlight, drama was never far behind the beloved Jenni Rivera. Discords with her brother Lupillo which in a recent concert they reconciled after seven years of not speaking. Then the drama with her daughter Chiquis was lately eating up the airwaves.
A generous woman, Rivera founded a charitable organization, the Jenni Rivera Love Foundation, offering support to single mothers and victims of domestic abuse in the United States.
The outpouring shock and sadness reverberates all across the U.S. and in Mexico and Latin America where Rivera had millions of fans. Spanish networks Univision and Telemundo ran specials all day long, remembering Rivera's life. Her fans have been paying tribute to their beloved singer by gathering at her mother's home and at local malls, many with tears in their eyes.
Rivera leaves behind five children and a grandchild. At the time of her untimely death she was seeking a divorce from her second husband, former Major League Baseball player Esteban Loaiza whom she married in 2010.
Rest in peace, Jenni. Thank you for your music and advocacy for social responsibility.
Reprinted from LatinHeat Entertainment (http://www.latinheat.com/)