Budget cuts are painful. Especially more so when the most precious and beloved part of a city – its children – are forsaken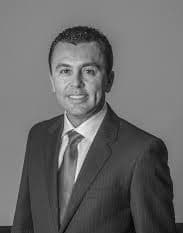 Arturo Castañares
Created: 24 June, 2011
Updated: 26 July, 2022
Guest Editorial:
By Jill Galvez
The City of Chula Vista may soon decide to raise an estimated $375,000 per year by imposing new fees or dramatically increasing existing fees charged to youth sports programs which utilize city parks and fields. Unless the city council changes its mind on a vote taken earlier this month, there will be a $25 – $35 per child per year fee imposed on local sports teams in order to use city parks for practices and games. This fee would significantly impact sports leagues such as the beloved Park View Little League (2008 Little League World Series Champions), the Chula Vista Rangers, Chula Vista Pony North, the Sundevils, and others, and would price some athletes and their teams entirely out of the sport.
Youth sports in Chula Vista occupy a major role in family life in the community. When parents aren't busy commuting to and from work and taking their children to school, they can usually be found coaching a youth sport or cheering on a team. These folks are so busy, they seldom have time to make their voices heard at city council meetings or mix and mingle with community leaders and citizens groups who have a strong voice in budgetary priorities. If these parents could be heard, they would probably express their frustration at the city for building an expensive (and largely vacant) new city hall a few years back. They would probably scratch their heads at the multiple failing redevelopment zones which are coming back to bite us in our budget. They would probably lift their megaphones to protest the multimillion dollar price tag the city will spend to narrow Third Avenue downtown, in yet another example of how city hall listens to a small group of influential people, rather than looking broadly across the entire community to listen to the voices of people who couldn't even tell you where city hall is. They would implore the city to take a look around to see what actually IS working in the city, and would conclude that youth sports thrive in Chula Vista and are worth every penny.
We hope that the city of Chula Vista, instead of parroting their usual references to the failures of Prop A and Prop H as the reason fees need to be assessed on youth sports, step outside of their wood-and-stone-paneled ivory tower and realize the monetary benefits of a strong, largely voluntary, city-wide youth sports program. The city is not paying for coaches or referees. It is not paying for youth sport programming or coordination. It is not managing youth sports, buying uniforms, arranging competitions. It is not paying for additional police officers to monitor the scores of youth who could be left without after school and weekend activities if they are priced out of the system.
Maybe if Chula Vista's elected officials showed some leadership, understanding, and responsible stewardship of the things that are most important to 249,000 Chula Vistans rather than 200 vocal Chula Vistans, the next time the city goes back to the public, asking for more money, the public will trust them. Every major school bond in the past decade has passed in Chula Vista because one thing is perfectly clear: children are the most cherished and beloved part of this loving South Bay community and Chula Vistans choose to invest in them. We hope city leaders wake up and come to the same conclusion.