Building a South Bay University Earns Strong Support from San Diegans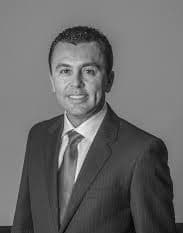 Arturo Castañares
Created: 13 July, 2012
Updated: 26 July, 2022
Our Greater San Diego Vision survey shows strong support for the development of a University in San Diego's South Bay
Preliminary results from The San Diego Foundation's Our Greater San Diego Vision survey indicated that 61% of responses supported building a new university in the South Bay to meet the higher education needs of people throughout the region and to place jobs near housing centers.
The concept received strong support from all age groups with the highest favorable response (68%) from young adults aged 18 to 34. Support for a South Bay university also drew a 72% positive response from Hispanics and 74% strong response from African Americans. All regions supported the university concept with the South Bay generating a 72% positive response.
A new university, according to the survey, is a key component of helping the San Diego region become an international hub for new job creation.
The ShowYourLoveSD.org survey generated more than 30,000 responses from San Diegans, representing diverse demographics including age, ethnicity, religion and geography. The survey generated more than 71,000 individual modules regarding issues ranging from education, community and cultural amenities, jobs and economic growth, to future land-use and planning scenarios for San Diego.
"San Diego County has outstanding universities in other regions," said Bob Kelly, president and CEO of The San Diego Foundation. "San Diegans are telling us quite clearly that we need to develop a higher learning center in our South Bay region."
Kelly noted that such an entity would provide numerous benefits to the regions in addition to higher learning.
"A South Bay university," said Kelly, "would contribute a great deal to a community by increasing the opportunity for a higher-paying workforce – which would translate to increased economic benefits for goods and services and housing — and positioning the region for recruitment of more diverse businesses and employers. It would catalyze economic development and potentially enhance our relationship with Mexico."
Chula Vista mayor Cheryl Cox noted Chula Vista has taken a solid first step towards building a university and job park by acquiring 370 acres in the southeastern region of the city.
"We currently own 40 acres," said Cox, adding, "negotiations are ongoing with the developers who own the balance of 330 acres. The city of Chula Vista hopes to acquire 60 acres late next spring and the balance the following year. That has been and continues to be one of the city's top priorities."
The completed Our Greater San Diego Vision document will be presented in mid-July 2012, at which time The San Diego Foundation's newly formed Malin Burnham Center for Civic Engagement will convene to evaluate the results, engage business, government and community partners, and serve in a catalytic role for community problem solving, civic education, leadership training, and policy analysis.