Campa-Najjar Still Owes $57,000 from Failed CV Mayor's Campaign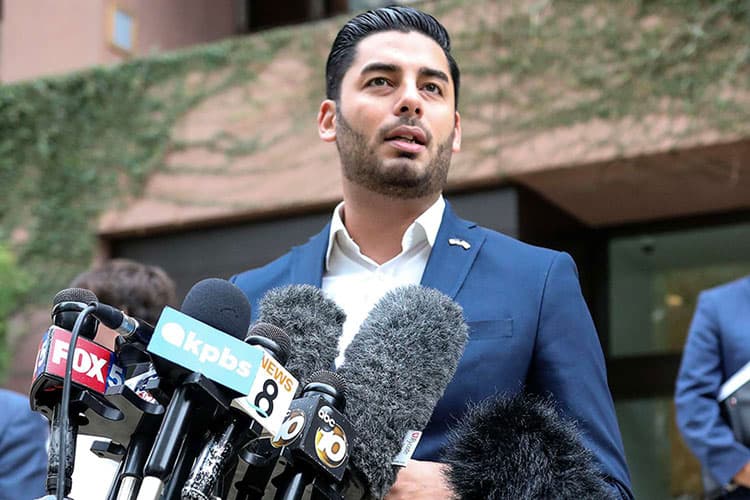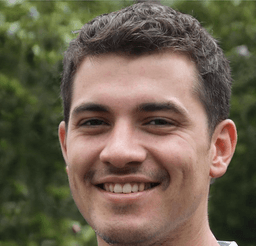 Alberto Garcia
Created: 28 August, 2023
Updated: 13 September, 2023
More than seven months after losing his bid for Mayor of Chula Vista, former candidate Ammar Campa-Najjar did not raise any contributions this year toward repaying over $57,000 he still owes vendors from last year's campaign.
Campa-Najjar, 34, lost the race to lead the second-largest city in the County to then-Councilman John McCann in the November 7, 2022 election.
The recent campaign committee financial reports cover the period from January 1st to June 30th show a remaining balance of outstanding debts of $57,009.38 and only $5468.30 of cash on hand.
Campa-Najjar only reported two contributions of $360 each from himself on June 21st, for a total of $720. Before these contributions, Campa-Najjar had not donated or loaned any money to his campaign.
But Campa-Najjar's report incorrectly lists his total contributions of $720 as only $670, so it is not clear which of the two numbers is accurate.
Regardless, Campa-Najjar appears to have made no effort to raise funds to pay vendors still owed for goods and services provided during the campaign cycle.
Outstanding bills Campa-Najjar still owes to vendors include $8,204.00 to Turpin McLaughlin Communications in San Diego for political mailings; $8,441.26 to the Sexton Group in Chicago and $7,399.72 to the Switchboard Public Benefit Corp. in Cambridge, MA for phone calls; $6,000 to the Sterling Data Company in Washington, DC; and 8,599.50 to Olson Remcho, LLP in Sacramento for accounting services.
In addition to those outstanding payments for goods and services, Campa-Najjar still owes $8,000 to Margin Victories for political consulting and web services, in addition to $1,765.50 to Goodman Campaigns LLC in Fort Worth, TX for other consulting services.
Margin Victories is a local political consulting firm owned by Johuan Espinoza who lists his voting registration address at the same home as Chula Vista Councilwoman Andrea Cardenas. Both Espinoza and Cardenas have worked for Grassroots Resources, a consulting firm owned by Cardenas' brother, Jesus Cardenas.
Under California state elections laws, campaigns committees cannot be closed without first laying off all existing debts.
State law also defines outstanding debts not paid within 180 days after the election as campaign contributions, but all of the outstanding debts exceed Chula Vista's campaign contribution limits of $360 per election.
Campa-Najjar, a registered Democrat, previously ran for Congress in the 2018 and 2020 elections and appears to have remaining debt from one of those campaigns as well.
According to the Federal Elections Commission website, the Ammar Campa-Najjar for Congress campaign committee still owes $5,570.87 from the 2020 campaign.
Campa-Najjar lost the 2018 election to then-Congressman Duncan Hunter who was under investigation for illegal use of campaign funds. Hunter was later sentenced to eleven months in prison and resigned from office in early 2020. Campa-Najjar lost the 2020 election to former Congressman Darrell Issa who had previously served in Congress in a North County district.
McCann, who took office as Mayor on December 13, 2022, also ended his campaign with outstanding debts. According to the campaign financial report for the first six months of this year, McCann's campaign committee had $14,000 in outstanding debt, including $4,000 he loaned his own campaign.
But after the June 30 report, McCann donated $10,000 to his campaign committee to pay outstanding vendors and forgave the remaining $4,000 in personal loans. His committee has now paid all outstanding debts.
Campa-Najjar did not respond to a request for comment on this story.