Changing Our Ways With Water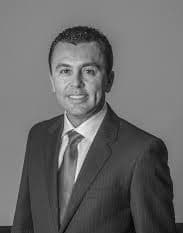 Arturo Castañares
Created: 03 July, 2009
Updated: 26 July, 2022
By Jerry Sanders
On June first, the City kicked off new restrictions designed to preserve our limited, and increasingly strained, supply of water. The new mandatory water use restrictions will require all of us to change the way we use water in our daily lives.
These new restrictions – actually a set of common-sense rules for water use – were put in place by the city council and me because of real cuts to our water supplies. We import close to 90% of the water used in San Diego and the agency providing that water will be trimming what they provide the city beginning this summer. We need to match our consumption to meet the new supply targets since missing these targets will lead to surcharges and steeply increased water costs none of us can afford.
All of us – residents, businesses and government agencies alike – will now be following certain schedules for watering our yards and washing our vehicles.
• Homes with odd-numbered addresses can water: Sunday, Tuesday & Thursday
• Homes with even-numbered addresses can water: Saturday, Monday & Wednesday
• Apartments, Condos and Businesses can water: Monday, Wednesday & Friday
The most important change is to limit outdoor water use to before 10 a.m. or after 6 p.m. when irrigation is more efficient. We will also be paying closer attention to the length of time we water, limiting ourselves to just ten minutes per irrigation station. (A complete list of the new rules is posted on the City's website, www.sandiego.gov/water).
And, yes, violating these restrictions will carry the potential for citations and fines, though the city will focus on education and changing behaviors first, before taking punitive measures.
The new restrictions are part of a foundation for fundamentally changing the way we think about and use water in San Diego. Unless there are dramatic changes in the long-term forecasts for rain and snow fall, and the state constructs a reliable means of delivering water from the Bay Delta in northern California, San Diego's place at the end of the water pipeline means continued uncertainty about our supply. For now, we must turn our attention to what we must accomplish in the short term.
It is up to each of us to adapt to these new limitations. Following the new restrictions is the quickest and most effective way to take charge of our water future. This is an opportunity to act as a community, neighbor supporting neighbor, to succeed in conserving water and to preserve the quality of life it supports in San Diego.
Sanders is mayor of San Diego.