CHOPRA ANNOUNCES DEPARTURE FROM SOUTHWESTERN COLLEGE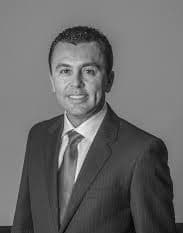 Arturo Castañares
Created: 30 November, 2010
Updated: 26 July, 2022
CHULA VISTA, CA – Southwestern College today released the following statement on the departure of Superintendent/President Dr. Raj K. Chopra:
Dr. Raj K. Chopra is resigning from his current position as Southwestern College's Superintendent/President effective Tuesday, November 30, 2010. Dr. Chopra's Employment Contract was to expire on June 30, 2012, but the Governing Board and Dr. Chopra have agreed to end that Contract approximately 20 months early. This will permit the new Governing Board – which will be seated next month – to select a new leader to help the College build for ongoing success. As part of the written agreement between the Board and Dr. Chopra, signed by him today, Dr. Chopra will receive the equivalent of six months' salary.
"I believe some important objectives have been achieved," Chopra said. "The College, in spite of unprecedented financial problems at the state level, remains in good financial standing. With the accreditation visit completed this month, construction of the new facilities on the corner lot, the central HVAC and Field House well underway, and Proposition AA projects almost completed, it is the right time." Chopra expressed his appreciation to the Governing Board for the opportunity to serve the students and community of Southwestern College.
The Governing Board greatly appreciates Dr. Chopra's hard work, leadership and commitment to the College and his many significant accomplishments. The Board and College wish Dr. Chopra all the best for the future.