Chula Vista High Teacher Goes Live with the Go-Go's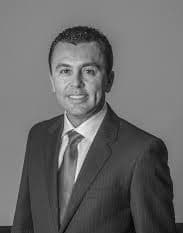 Arturo Castañares
Created: 26 August, 2011
Updated: 26 July, 2022
Students have the opportunity to view live rock show and apply their learning
On most Saturday nights teachers take the time to relax and prepare for the week ahead. Last Saturday, Chula Vista High School teacher John McCourt was working. He wasn't preparing lesson plans or grading papers – he was backstage with the famous all-female band, The Go-Go's, making sure that they sounded perfect for a sold out performance.
What made this particular performance special was that McCourt was joined by nine students from the Sound Tech program at Chula Vista High. The students were given the opportunity to meet the band, help set up and break down the stage and watch the stage crew work–putting what they've learned in the classroom into practice.
For the past eight years, McCourt has been working with The Go Go's as a Stage Sound Manager and Guitar Technician when the group goes on tour. This year, the tour coincided with summer break and he hit the road with the band.
When McCourt learned that the tour would be coming to Temecula, he arranged to have several of his students attend the show and help with the setup, sound check and to see the show from backstage.
"Experiencing live music this way is different," said Junior Iseult Romo. "We have a special opportunity and we are privileged."
As a teenager, McCourt said he would hang around bands and eventually someone gave him a job working at a young adult night club where after some time, he learned how to work the sound board. After working with several San Diego based acts like Ratt and Ozzy Osborne/Badlands guitarist Jake E. Lee, he decided to move to Hollywood and immerse himself in the music industry.
A Bonita Vista High graduate, McCourt decided that after several years of being on the road and working shows for acts like Great White, Motorhead, Hiroshima, Dave Koz, David Sanborn, and countless others, it was time to come home, finish college and start a teaching career.
"You have a lot of time on the road," said McCourt. "I've always loved to read and decided I wanted to get a degree in Literature and teach."
After getting his credential in 1998, McCourt knew he wanted to teach in the Sweet-water District but he didn't realize that Chula Vista High had a School of Creative and Performing Arts. After meeting the school principal, he knew that his experience in music would be a perfect fit.
Along with Olympian High teacher, Eric Mabrey – then a teacher at Chula Vista High – McCourt started the Sound Technology Program. The program teaches students about live sound technology and applications. His students also learn the importance of work ethic, reputation and social skills.
"This is such an incredible opportunity for the students," said Board President John McCann. "Being able to see their teacher apply the skills that he teaches in class at this level is truly a great thing."
Although teaching takes up most of his time, McCourt still does sound for several acts, including jazz group Hiroshima, and constantly gets offers from others. He says that being able to actually be a practitioner of what he teaches is important for students to see.
"There are a lot of opportunities for the students," said McCourt. "They learn that if you stick it out, work at it and be the best at it, it will pay off."
At the end of the night and a spirited 90-minute set by The Go-Go's that included several of their hits such as "Vacation," "Our Lips Are Sealed," and "We Got the Beat," Senior Ricky Wilson could only say one thing – "It was awesome!"