Community Focuses on Ending Underage, Binge Drinking National Expert Offers Tips to Local Residents, Leaders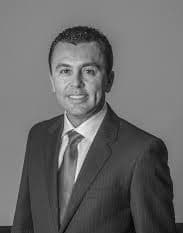 Arturo Castañares
Created: 06 September, 2011
Updated: 26 July, 2022
What: Community leaders and residents from San Diego County who are working to eliminate binge and underage drinking problems in their communities will learn tips and best practices from nationally recognized prevention expert Linda Padilla-Sanchez during the Alcohol Policy Panel General Assembly meeting Sept. 9.
Padilla-Sanchez will focus on the community's role in an environmental-prevention campaign to improve communities by actively engaging residents in implementing sustainable policies to curb underage and binge drinking.
Why: Nearly half of 9th grade girls in San Diego County who responded to the California Healthy Kids Survey reported drinking. About 13 percent said they drink until they feel it a lot or get really drunk. About 40 percent of 9th grade boys reported drinking with 14 percent saying they drink until they feel it a lot or get really drunk.
In 2008, there were 105 fatal collisions involving drivers between the ages of 15 and 20 who had been drinking. All of those deaths were preventable.
The quarterly breakfast meetings provide an opportunity for prevention providers, community members and local officials to collaborate, share successes and learn from experts in the field to end underage drinking in San Diego County.
Who: San Diego Alcohol Policy Panel, chaired by Beth Sise, director for research and injury prevention at Scripps Mercy Hospital
Linda Padilla-Sanchez, guest speaker, nationally recognized prevention expert
San Diego County leaders and community members
When: 9-11 a.m., Friday, Sept. 9
Where: Joyce Beers Community Center 1230 Cleveland Ave. San Diego, CA 92103