County to Restart Selection of Next Chief Administrative Officer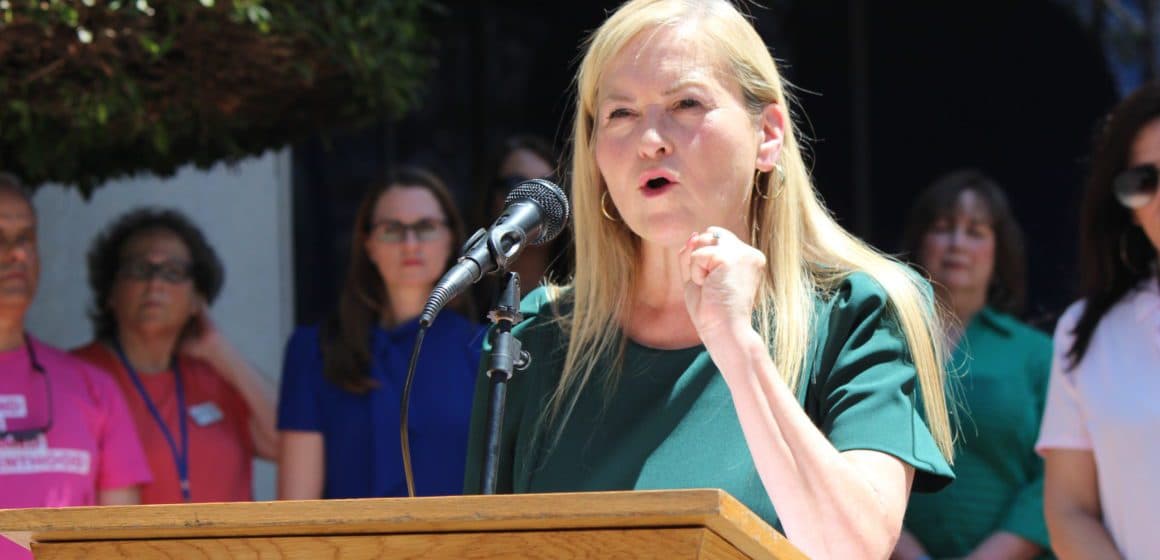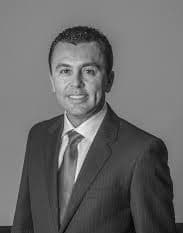 Arturo Castañares
Created: 13 September, 2023
-
Updated:
15 September, 2023
The San Diego County Board of Supervisors has voted to restart the selection process to find the County's next top administrator after a previous finalist had been selected in a secret process by then-Chairman Nathan Fletcher before he resigned over sexual assault allegations.
After a nearly hour-long meeting behind closed doors, Board Chairwoman Nora Vargas released a statement today confirming that the Board's four remaining members had voted unanimously to "restart" the selection process to hire a new County Chief Administrative Officer, known as the CAO.
"The Board of Supervisors has unanimously decided to restart the CAO selection process, with a strong commitment to involving all Supervisors in the search," Vargas wrote. "This is one of the most important decisions we make as a Board and I am committed to continuing to ensure we have a fair, transparent selection process and will inform the public along the way."
The new process is a departure from how the Board went through their selection earlier this year where they provided no information to the public regarding the applicants or their qualifications after reaching a consensus on their finalist in March.
On April 3rd, La Prensa San Diego was the first news outlet to report that Cynthia "Cindy" Chavez, a current member of the Santa Clara County Board of Supervisors and former San Jose Councilwoman, had been selected as the finalist for the top staff position.
The selection of Chavez, 59, had not yet been made public and still required a final public vote of the Board of Supervisors in May, but Fletcher announced in early April that he would resign after a female public transit agency employee filed a lawsuit accusing Fletcher of assaulting her.
Without Fletcher's vote, the Board of Supervisors would likely have tied on a vote to select Chavez with two Democrats and two Republicans indicating they would not agree on appointing her.
The following week, both Chairwoman Nora Vargas and Vice-Chairwoman Terra Lawson-Remer announced they would "pause" the selection process until a new Supervisor was elected to replace Fletcher.
A special election was held on August 15th but none of the four candidates received more than 50% of the vote, so a runoff election between San Diego City Councilwoman Monica Montgomery Steppe, a lawyer, and Amy Reichert, a licensed private investigator will be held on November 7th.
The outcome of the election will determine the partisan majority of the Board, even though the candidates technically run as non-partisans. Montgomery Steppe, a Democrat, or Reichert, a Republican, will join the current members made up of Democrats Nora Vargas and Terra Lawson-Remer, and Republicans Jim Desmond and Joel Anderson.
The selection of Chavez as the potential CAO raised concerns because the position is the day-to-day administrator of the nearly $8 billion county government with over 18,000 employees, yet Chavez, who is a politician and organized labor leader, has never held an administrative position of this size.
First elected to the San Jose City Council in 1998 and re-elected in 2002, Chavez lost a campaign for Mayor in 2002 and then become the leader of the area's labor council, a group of unions representing over 100,000 members in the Bay Area.
Chavez held the position of Executive Officer of the South Bay AFL-CIO Labor Council during the same period that Fletcher's wife, Lorena Gonzalaz Fletcher, held the similar role of CEO and Secretary-Treasurer of the San Diego and Imperial Counties Labor Council, AFL-CIO.
In 2012, Chavez returned to politics when she was elected to the Santa Clara County Board of Supervisors and later re-elected in 2016 and 2020. She will be limited from running again by term limits and will leave office at the end of 2024.
Last year, Chavez ran again for Mayor of San Jose but lost her election to Democrat Matt Mahan by a little more than 6,000 votes out of more than 250,000 votes cast.
The Fletchers and Chavez seem to have supported each other's political campaigns.
Last year, Lorena Gonzalez Fletcher donated $1,400 from her Assembly campaign committee to Chavez's mayoral campaign on April 4th and Nathan Fletcher later donated $1,000 to Chavez on July 24th.
Chavez also donated to both of their campaigns in the past, including $500 to Gonzalez Fletcher's Assembly campaign committee in 2013, as well as $500 to Fletcher's 2018 election campaign.
The County Board of Supervisors will swear in the new Supervisor in early December after the November election.
Current CAO Helen Robbins-Meyer has remained as interim chief administrative officer during the selection process. Robbins-Meyers has held the position for 12 years and was expected to retire in late March, but she was hired to remain for up to 180 days after her retirement to maintain continuity in the County's day-to-day operations.