CRAFTY PEOPLE OF THE WORLD UNITE! SAN DIEGANS GATHER AT 7th ANNUAL CRAFTS MARKETPLACE!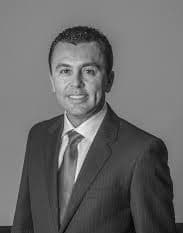 Arturo Castañares
Created: 19 December, 2012
Updated: 26 July, 2022
HECHO EN CASA: The 7th Annual Crafts & Art Marketplace!
When: Thursday December 20th 2012 from 5:30pm to 9:30pm
Where: San Ysidro Civic & Recreation Center
212 West Park Ave, San Ysidro, CA 92173
Over 25 of your favorite local artists and crafters will get together for this fabulous craft extravaganza! Just in time for your last minute holiday shopping! Crafters will be selling everything from original art pieces, prints, cards, cute aprons and fabric goods, jewellery, shirts, screenprints, wood pieces and so much more! 2012 Hecho en Casa will feature a special booth of delicious red wine, Rincon de San Antonio de las Minas, produced locally!
While you shop, MUCHO SAN DIEGO (who have had a huge hand in the revival of the Latin American Rock Scene in San Diego) will be mixing beats to keep your shopping exciting!
And do come hungry as the Jordans will be cooking up their award winning bbq with all the fixings and of course, there will be TJ style street tacos for sale!
Over all, your shopping experience will be filled with deliciousness, fun and lots of joy. Those receiving your gifts this year will be grateful for the unique and very special item you picked out for them, and you will, through your purchases, be supporting your local arts scene!