DESPITE FLAWS, TAX PACKAGE WILL HELP THE ECONOMY AND LATINO WORKERS, SAYS NCLR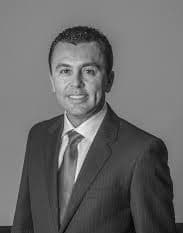 Arturo Castañares
Created: 17 December, 2010
Updated: 26 July, 2022
Washington, DC—NCLR (National Council of La Raza), the largest national Latino civil rights and advocacy organization in the United States, today noted that despite its flaws, the major tax legislation approved last night by the House of Representatives will help create jobs and directly benefit millions of unemployed and low-income workers and families. The package will now go to President Obama to be signed into law.
"Despite its flaws, this legislation has direct, undeniable benefits for Latino workers and families," said NCLR President and CEO Janet Murguía. "On the heels of the worst month of unemployment for Latinos since August 1983, the White House and members of Congress on both sides of the aisle have taken action on behalf of low-income workers to prevent more large-scale layoffs next year and to spur job creation. We are hopeful that this legislation will help strengthen the economy and put the nation in a better position for the upcoming debate over how we deal with our national debt."
While NCLR expressed concern that the package contains costly tax benefits for the wealthiest Americans, including a tax exemption for individuals with estates worth up to $5 million, the legislation includes $83 billion in provisions that will directly benefit low-income and jobless workers. According to estimates from NCLR, the White House, the Center on Budget and Policy Priorities, and the Tax Policy Center:
·Extending unemployment insurance benefits for one year will benefit nearly one million Latino workers who would have lost their benefits in 2011. ·Extending the American Recovery and Reinvestment Act (ARRA) expansions of the Earned Income Tax Credit (EITC), which removed the marriage penalty and retained additional benefits for larger families, will benefit:

o 2.1 million Latino families

o 5.2 million Latino children (out of the 14.9 million children affected by this policy)

·Extending the ARRA expansion of the Child Tax Credit will benefit:

o 3.3 million Latino families

o 6.1 million Latino children (out of the 18.1 million children affected by this policy)

Economists estimate that the package could help create between 1.6 million and 2.2 million jobs in the next two years. Approximately 740,000 new jobs are projected to result from the extension of unemployment insurance benefits, the EITC, and the Child Tax Credit.