Developers Masked Donations to Goldbeck Through "Fairness" Committees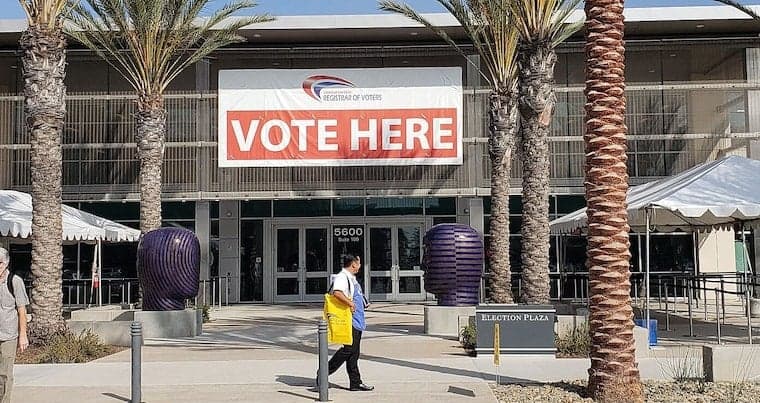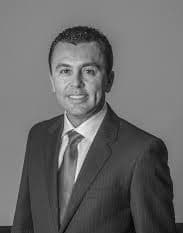 Arturo Castañares
Created: 16 August, 2023
-
Updated:
13 September, 2023
Wealthy developers and business groups masked their political contributions in this week's Special Election for a seat on the County Board of Supervisors by using a cascade of obscure political committees with similar "Fairness" names that made it more difficult for the public to track the donations.
Two committees created by local developer and former Port Commissioner Steve Cushman accepted and donated nearly $300,000 in contributions to help the campaign of Janessa Goldbeck, a former US Marine Corp. officer who is currently in third place in the election to replace disgraced County Supervisor Nathan Fletcher.
Janessa Goldbeck
Goldbeck, a Democrat, trails Republican Amy Reichert, and the top voter-getter in Tuesday's election, San Diego City Councilwoman Monica Montgomery Steppe, a Democrat. The top two finishers will face each other in a November 7th run-off election.
Monica Montgomery Steppe
The two committees share similar names but were created under different rules, according to state and local election laws.
The first committee, named "San Diegans for Fairness PAC" is a general purpose campaign committee established in March 1, 2022, to "support/oppose state and local candidates and ballot measures." A general purpose committee can raise and spend money on a number of different campaigns.
Steve Cushman's name appears on the formation documents submitted to the San Diego County Registrar of Voters.
During the 2022 election cycle, the committee was used to support Republican Jordan Marks for County Assessor and against his opponent, former San Diego City Councilwoman Barbara Bry, a Democrat. The committee ended 2022 with only $4,584 on hand.
But last month, the Fairness PAC began accepting donations from developers, businesses, and political groups usually known to support Republicans.
From July 11 through the election, the Fairness PAC raised over $293,000, including $27,600 from Cushman, $90,000 from Sycuan Band of Kumeyaay Indians, $25,000 from the Building Industry Association of San Diego County PAC, $30,000 from the CA Apartment Association, $50,000 from the CA Real Estate PAC, and $36,000 from the Lincoln Club of San Diego.
The second committee, named "San Diegans for Fairness Supporting Janessa Goldbeck for San Diego Supervisor 2023" and created on July 18, 2023, is a recipient committee formed specifically to support Goldbeck's campaign.
Steve Cushman's name also appears on the formation documents of that committee.
Just one day after creating the Fairness for Goldbeck committee, the Fairness PAC began donating to the candidate-specific committee, including contributions of $30,000 on July 19, $43,000 on July 21, $45,000 on July 28, $11,000 on August 2, $25,000 on August 3, and $60,000 on August 11, just four days before the election.
In total, the Fairness PAC donated $214,000 to the Fairness for Goldbeck committee.
The Fairness PAC reported spending $25,352 for a "mailer" in support of Goldbeck, and also $1,757 on text messages in support of Paul McQuigg, one of the three other candidates in the race. McQuigg, a registered Republican and former US Marine Corp Gunnery Sergeant, is currently in fourth place in the race.
Paul McQuigg

It is not clear why the Fairness PAC would spend money to support one of the other candidates running against Goldbeck, but political experts suspect the group believed McQuigg, a Republican, would draw votes away from Amy Reichert, the only other Republican in the race, and help Goldbeck make the run-off election.
Amy Reichert
In addition to the $214,000 from the Fairness PAC, the Fairness for Goldbeck committee also received an additional $25,000 in contributions, including another $15,000 from Sycuan and $10,000 from the CA Real Estate PAC. Both groups had already donated to the Fairness PAC during the same period.
The Fairness for Goldbeck committee reported spending over $343,202, including for mailers, text messages, and TV commercials supporting Goldbeck with several of the expenditures being specifically to oppose Montgomery Steppe.
Over $118,000 of the expenditures were paid to Jared Sclar, a local political consultant who previously served as Deputy Chief of Staff to San Diego City Councilman Raul Campillo. The expenses paid to Sclar included costs for two mailers and text messages in support of Goldbeck.
Sclar also previously worked on the Fairness PAC's campaign to support Marks and oppose Bry in the 2022 race for County Assessor even though Sclar had worked on Bry's 2020 campaign for San Diego Mayor.
The Fairness for Goldbeck committee reported spending $104,202 more than it had raised, leaving some vendors unpaid on election day. Under state law, campaign committees have up to 180 days to pay outstanding invoices.
It is not clear why donors gave money to the Fairness PAC which in turn donated nearly all of its funds to the Fairness for Goldbeck committee, instead of having donated directly to the candidate-specific campaign. Two of the donating entities, Sycuan and the CA Real Estate PAC, gave to both of the Fairness committees in support of Goldbeck.
Both of the committees were created by Steve Cushman.
A message left for Cushman at his office asking for comment on the campaign committees was not returned.
But a search of the San Diego County Registrar of Voters website where the public can research campaign contributions does not show the Fairness PAC when searching for committee's listed under the August 15th Special Election. It takes a specific search for the San Diegans for Fairness PAC to find the names of the contributors to the committee.
Another committee that also collected contributions in support of Goldbeck is named "Communities United to Elect Janessa Goldbeck" and was created on July 10, 2023.
That committee received over $125,000 in contributions, including $15,000 from the CA Business Industry Association PAC; $5,000 from home builders Baldwin and Sons; $10,000 from Congressman Scott Peters' campaign; and $2,000 from State Assemblyman Chris Ward's campaign, in addition to $10,000 from the San Diegans for Fairness PAC, connecting the three committees with shared donations.
Communities United reported spending $100,000 for online ads in support of Goldbeck.
The use of obscure campaign committees to shield disclosure of contributions has been used extensively in state and federal campaigns, but is a relatively new practice in local elections.
One of the reasons such committees have become more common locally has been when groups or companies who traditionally donated openly to Republicans now donate to Democrats who are increasing in the majority in San Diego elected positions.
Democrats have not traditionally accepted contributions from developers, businesses, and conservative groups so such entities are now donating to campaigns committees and political action committees (PACs) to disguise their support for Democrats and to help shield Democrats from criticism for accepting such donations.
In the past four years, hundreds of thousands of dollars in similar contributions were donated to obscure campaign committees, as well as to the San Diego County Democratic Party, and used to support the election of Democrats who would not otherwise have taken those contributions directly.
The current election results for Tuesday's Special Election are Monica Montgomery Steppe with 32,114 votes (40.6%), Amy Reichert with 22,924 votes (29%), Janessa Goldbeck with 20,011 votes (25.3%), and Paul McQuigg with 3,988 votes (5%).
The Registrar of Voters projects that approximately 20,000 ballots remain to be counted, so the final tally for each candidate will still change, but election experts predict the final order of candidates is unlikely to change.
The next vote update will be at 5:00pm on August 17, 18, 21, 23, and 25. Mail ballots postmarked on Election Day and received by the Registrar by August 22 will still be counted.
The final official election results must be certified by September 14.
The two candidates with the most votes will continue to a run-off election on November 7 to determine who represent District 4 and fill the remainder of Fletcher's unexpired term through December 2026.
District 4 includes the areas of Lemon Grove, La Mesa, Clairemont, Hillcrest, Balboa Park, North Park, Bankers Hill, Old Town, Mission Hills, Normal Heights, University Heights, Oak Park, Webster, Valencia Park, Encanto, Bay Terraces, Paradise Hills, Skyline, Kearny Mesa, Linda Vista, Birdland, Serra Mesa, Civita, portions of Grantville, City Heights, Rolando, Azalea Park, Chollas Creek, Rolando Park, Kensington-Talmadge, Mid-City, Montezuma Mesa, SDSU Mission Valley, Spring Valley, Casa de Oro, Mt. Helix, and Rancho San Diego.