Divorce or Abdication: Princess Cristina of Spain's Difficult Choice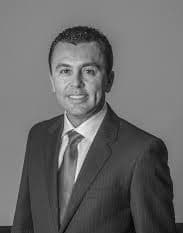 Arturo Castañares
Created: 08 April, 2013
Updated: 26 July, 2022
By Estelle Gonzales Walgreen
Poor Cristina, 47, the independent-minded royal with a higher education that works outside the royal household, has taken the Spanish royals down a path that may finish them off and/or land her in jail. The scandal involves the Infanta's husband, a retired pro handball player – yes I know it sounds bad already – thank God he's easy on the eyes.
Apparently Iñaki Urdangarin, 45, or Duke of Palma for short was using his royal connections to fund a non-for-profit he ran with a partner. The Noos Institute obtained funds from local Spanish municipalities to create sporting and tourism events. The Duke was in trouble from the moment he influence peddled but missing funds that maybe in offshore tax havens makes this a criminal matter that has been under investigation since 2011. The couple is in danger of losing their palatial villa amid accusations some of the missing funds were used for its purchase. Long gone are the praises they garnered when the couple chose to live in their own home versus a royal palace.
Spaniards are heard referring to the investigation as the "new" Spanish Inquisition, now directly involves Princess Cristina. This week she was named a suspect in the matter and is required to make a court appearance making her the first Spanish royal to appear before a legal body. In Spain only the King is immune from prosecution, which came in handy during the reign of Ferdinand and Isabella who subjected thousands to the rack and the modern-day precursor to waterboarding without retribution.
Infanta Cristina has always had it tough in the world of royals. She is seventh in line to the throne with a younger brother, Crown Prince Felipe destine to be King if there is a monarchy left. Then there is the matter of his commoner wife Letizia who is a super-star in terms of looks, graciousness and fashion. You can look at any Spanish language daily and see what Princess Letizia is doing while Infanta Cristina and her older sister Infanta Elena are largely ignored and so ordinary looking that it's breathtaking. Her sister Elena married royalty while she opted for a former Olympian with an entitlement disorder, the bad news just goes on.
Cristina is known to be a loyal wife. How loyal will soon be found out. She sat on the board ofher husband's non-profit and lent her name to its efforts. Spanish investigators say she knew of the shell companies set up to divert money. Urdangarin stepped down in 2006 from having any role with Noos.
Why would the Infanta allow her husband to run a non-for-profit, take a board position or even come close to any 'money-making' efforts that royals are suppose to eschew. Well, the Royal Spanish Family is broke comparatively speaking – they are practically royal riff-raff.
While England's Queen Elizabeth has a personal networth of $450 million, King Juan Carlos is worth a paltry $5 million. And yes the family gets a $10 million annual stipend but that covers a staff of 500, maintenance on the royal residences and meager royal salaries. Worse the stipend has been cut continuously amidst Spain's austerity measures. The unfortunate Princesses are often photographed in yester-years fashions or the same outfit from the week before.
Most Spaniards forget or don't' care they have a royal family since most of the family keeps a low profile except on public occasions. And not every outing to the bathroom or flower show is covered like it is with the Windsors of England. However this mess has reminded Spain that it might be done with a monarchy. A recent poll found nearly half the nation thinks it is time the 75-year-old Juan Carlos step down and over a third want to return to being a republic.
Basically the Spanish royal family is broke, unpopular and in trouble.
Princess Cristina must either abdicate her position in the royal family or get a divorce to save the rest of her family – a real 'Sophie's Choice'. And she must do this before she appears before the magistrate. The date originally set for that was April 27th but an appeal was filed two days ago to delay the eventual.
As for Spain it finally has something to rejoice about with the good news that justice applies to all in the country.
Google+ Author: Estelle Gonzales Walgreen
Repinted from Hispanically Speaking News