The DREAM Lives On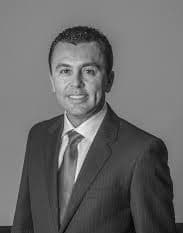 Arturo Castañares
Created: 21 September, 2010
Updated: 26 July, 2022
Senate fails the American people; ignores common sense, just, and humane bill
Los Angeles – The Department of Defense authorization bill, which included the Development, Relief and Education for Alien Minors Act (DREAM Act, S729) introduced by as an amendment by Senate Majority Leader Harry Reid (D-NV), did not muster the necessary 60 votes to meet cloture on Tuesday. Senate Minority Leader Mitch McConnell (R-KY) explicitly stated the reason Republicans should vote NO on proceeding was the inclusion of any immigration-related amendments such as DREAM. The following are statements by Angelica Salas, Executive Director of the Coalition for Humane Immigrant Rights of Los Angeles (CHIRLA), a regional human and immigrant rights not-for-profit community-based organization based in Los Angeles. Maria Rodriguez, Coordinator of the California Dream Network, a project of CHIRLA comprised of members in more than 60 campuses state-wide, was present in Washington, DC during the vote.
"Worried about their political lives the Senate has failed the American people and struck a critical blow to the lives and dreams of millions of immigrant students and their families. The vote of shame by a few Senators temporarily stops the DREAM Act from advancing but it extends our opportunity to come back next year and the next until we achieve relief, reform and respect for our communities.
Our nation's immigration laws are painfully broken and our commitment is to continue to work with our elected leaders until they do the people's work. In the meantime, communities across the country are refocusing their energies mobilizing the electorate in time for November election and registering new voters.
We denounce today's Senate vote for its lack of courage, justice, and humanity. The Senate shamefully ignored the thousands upon thousands of exceptional immigrant students who called upon them to ask for the one chance they need to give back to the nation they call home. With the failure to pass the DREAM Act, the hope of many is shattered but not their commitment to serve our nation well until the moment comes when they can safely emerge from the shadows and be just like any other citizen of the United States of America".