Encinitas Union School District to Host 1st Annual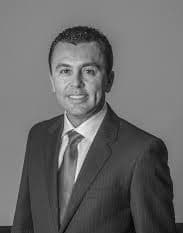 Arturo Castañares
Created: 29 May, 2013
Updated: 26 July, 2022
PARTNERS IN EDUCATION SYMPOSIUM
Encinitas, CA—The Board of Trustees of the EncinitasUnionSchool District will host a PARTNERS IN EDUCATION SYMPOSIUM on May 30, 2013 at El Camino Creek Elementary school in Carlsbad.
Business and community leaders from throughout Encinitas and Carlsbad have been invited to spend morning learning about the educational focus of its nine diverse schools. Representatives from the school community including PTA, Encinitas Educational Foundation and Healthy Day Partners will be on hand to share their role in supporting the education of over 5400 students. Attendees will have the opportunity to hear firsthand from principals, administrators and board members how the Encinitas school district is preparing students with global competencies for the 21st century workplace.
It is hoped that through this morning of dialogue partnerships will be formed to bring the expertise and insights of both business and community leaders into the classroom.
The Board of Trustees extends an open invitation to the community leaders of Encinitas and Carlsbad to join them in this exciting venture in support of the education of our children and our future