ENDORSEMENT: Bart Miesfeld for CV City Attorney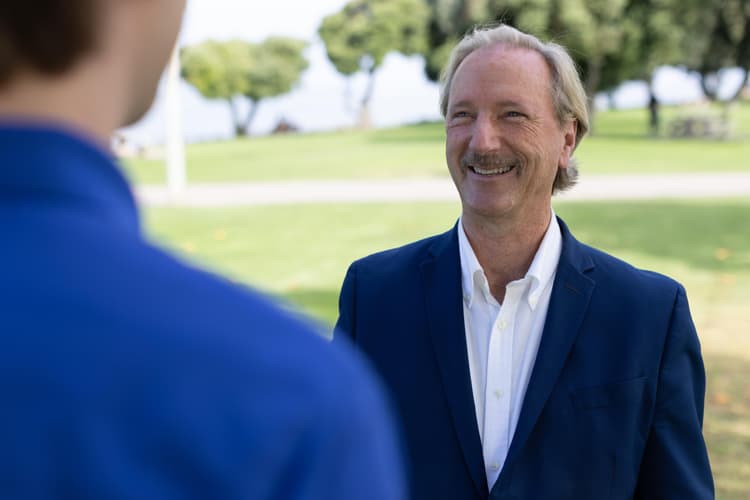 Created: 26 September, 2023
-
Updated:
27 September, 2023
[ESPAÑOL]
The City of Chula Vista is holding a special election on November 7th to elect a new City Attorney for the first time in 12 years, and the decision is an important one as the second-largest city in the County continues to move forward with important projects and issues.
Bart Miesfeld served as Chula Vista's appointed City Attorney until 2010 when voters were able to elect the City's top lawyer at the ballot and he deserves the opportunity to continue to serve the residents of Chula Vista as their new elected City Attorney.
Miesfeld had already served as Chula Vista's City Attorney, Deputy City Attorney, and Assistant City Attorney before he decided to go back into private practice where he continued to litigate important cases, serve as a court arbitrator, and mentor students as an Adjunct Professor at the University of San Diego School of Law and an invited lecturer at Cal Western School of Law.
But beyond his legal credentials, Miesfeld has the most direct experience representing Chula Vista in its complex municipal law issues, including having successfully defended the City in a $600 million lawsuit from the bankrupt SR125 toll road developers, negotiated many aspects of the bayfront development now under construction, and oversaw that employee contracts with police officers and firefighters were legally effective.
Providing the City Council with competent independent legal advice is the most important job of a City Attorney, and Bart Miesfeld has the independence to keep politics out of the law.
Mayors and City Council members are politicians, but their lawyer should not be!
The two other candidates in the race for City Attorney are each endorsed and funded by their own political party, but Bart is not.
Miesfeld is endorsed by a broad coalition of former City officials, including five former Chula Vista Mayors of various political parties; Democrats Mary Salas and Steve Padilla, Republicans Cheryl and Greg Cox, and non-partisan Shirley Horton.
Those five former mayors don't usually agree on much, but they agree that Miesfeld is the best candidate for City Attorney because they know him and have seen him at work to put the best interests of Chula Vista first.
Miesfeld earned an Engineering degree from San Diego State University before graduating from California Western School of Law in San Diego then completing an advanced law program at Harvard Law School, and his wife is a municipal judge in the Chula Vista courthouse.
Choosing the right City Attorney is a difficult and important decision, so it shouldn't be made for political reasons or with a certain legal outcome in mind.
And it also shouldn't be made solely on the race of the candidates. Although two of the candidates are Latinos, our endorsement is based solely on Miesfeld's experience and proven track-record, not the candidates' ethnicities.
Chula Vista residents and businesses who invest in important projects within the City deserve competent legal counsel that will keep the City on track, out of court, and protect taxpayer money.
In this Special Election, Bart Miesfeld is the right candidate for Chula Vista City Attorney. He has the experience and background to be effective on his first day in office.
We encourage Chula Vista voters to support Bart Miesfeld for City Attorney.