ENDORSEMENT: Monica Montgomery Steppe for County Supervisor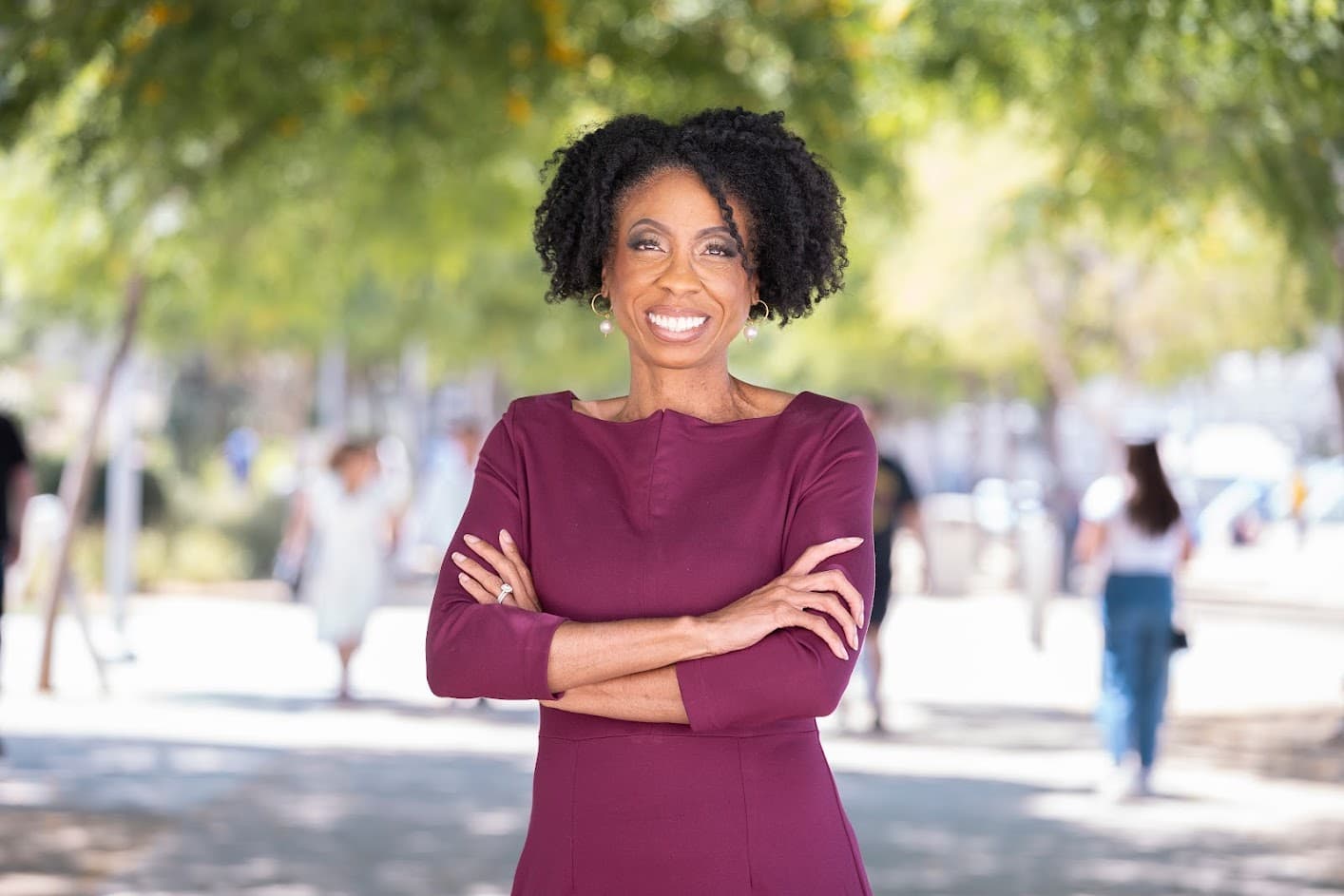 Created: 08 August, 2023
Updated: 10 August, 2023
Don't believe the lies: Monica Montgomery Steppe supports both police funding and criminal justice reforms, and those are NOT mutually exclusive positions.
We endorse and encourage you to vote for Monica Montgomery Steppe in the important special election next Tuesday to replace disgraced County Supervisor Nathan Fletcher who resigned in May after a female transit agency employee filed a lawsuit alleging he stalked and assaulted her while he was the chairman of our regional transit agency.
We need Monica to clean up the County not just from Fletcher's personal scandal, but also from his political insider trading of endorsements and paybacks, including nearly getting away with appointing his union boss political friend as the County's Chief Administrative Officer without a public process and even though she is unqualified to lead the County.
As a member of the San Diego City Council since 2018, Montgomery Steppe is the only one of the four candidates in the special election that has actually won an election -and reelection- and has served in public office, giving her the real-world experience to better represent our communities on the County Board of Supervisors.
Our County government is a nearly $8 billion a year bureaucracy with 20,000 employees that run the Sheriff's Department, county jails, courts, public health, and oversees all our school districts. We need someone elected to serve effectively on Day One, not requiring on-the-job training.
But Monica has not only served in office, but she has shown that she stands up for what she believes is right, even in the face of opposition and derision from powerful forces.
Monica has fought for real affordable housing programs that help working families find and retain accessible housing in our region, not programs that benefit wealthy developers and out-of-town investors who deliver fewer and more expensive housing options.
Monica has supported every City budget in her five years in office that each increased funding for police services while still advocating for funding alternative programs like crime prevention, diversion programs, and higher police standards and training to reduce incidents of abuse, racial profiling, and officer-involved shootings.
And Monica has stood up to her own colleagues on the City Council and even the popular Mayor when she thought policies were not taking into account everyone in the City, just the privileged and the well-heeled. Monica believes that hashtags should truly be for all of us, not for some of them.
Monica Montgomery Steppe is a lawyer who understands how to get things done, improve peoples' lives, and stands up for what's right. Always.
Last week we exposed that campaign mailers attacking Monica funded by the San Diego Police Officers' union and the union of County Prosecutors mislead voters about Monica's record on police funding and lied by saying she lied about crime statistics in her district during her tenure in office.
The truth is that Monica voted to increase police funding every year she's been in office, and crime statistics she quoted in her campaign came from the San Diego Police themselves. The police and prosecutors unions lied about Monica lying!
Their attack ads employed old tropes of using grainy black and white pictures of Monica and saying she's for defunding police; two tactics that are both misleading and racist.
We need someone in District 4 who is attuned to the needs of the community, responsive to the residents, and effective in representing their concerns.
Monica Montgomery Steppe is a step in the right direction to restoring confidence in our County Board of Supervisors.
We don't need more political games played by connected insiders. We need solid leadership.
We endorse Monica Montgomery Steppe for County Supervisor and we encourage you to vote in the Special Election by Tuesday night.
District 4 includes the areas of Lemon Grove, La Mesa, Clairemont, Hillcrest, Balboa Park, North Park, Bankers Hill, Old Town, Mission Hills, Normal Heights, University Heights, Oak Park, Webster, Valencia Park, Encanto, Bay Terraces, Paradise Hills, Skyline, Kearney Mesa, Linda Vista, Birdland, Serra Mesa, Civita, portions of Grantville, City Heights, Rolando, Azalea Park, Chollas Creek, Rolando Park, Kensington-Talmadge, Mid-City, Montezuma Mesa, SDSU Mission Valley, Spring Valley, Casa de Oro, Mt. Helix, and Rancho San Diego.