Erickson 'Aircrane' to Fight San Diego Fires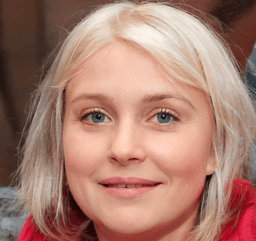 Ana Gomez Salcido
Created: 09 August, 2017
Updated: 13 September, 2023
The Erickson Aircrane was brought to San Diego County to fight fires in what is expected to be a high fire season. It was presented in a ceremony held at Gillespie Field in El Cajon, on Tuesday, by San Diego area fire departments, Cal Fire and San Diego Gas & Electric (SDG&E).
"The helitanker is a significant and welcomed addition to our regional fire-fighting arsenal every year," Cal Fire Chief Tony Mecham said. "The Aircrane's quick response and decisive attack make a critical difference by stopping a wildfire before it has a chance to spread. Having the helitanker close by and available, if needed, provides an extra measure of insurance for our community."
This year marks the eighth-year the utility company has contracted the Erickson Aircrane to service San Diego County.
Over the last eight years the aircraft has made 464 water drops, totaling over half a million gallons of water.
"Bringing back the Aircrane for another fire season is just one of the many enhancements we, and our partners, have made over the years to improve wildfire readiness," Caroline Winn, chief operating officer for SDG&E said. "Working collaboratively with the County, local jurisdictions and the state is key to ensuring our communities are as safe as possible."
To date, Cal Fire has responded to 3,994 fires statewide for 220,623 acres. The five-year average is 3,176 fires for 90,167 acres. That's an increase of 818 additional fires for 130,456 additional acres above the average.
San Diego Fire-Rescue Chief Brian Fennessy said they saw a significant amount of fire activity starting in May and up to July.
"We have experience some humidity in the last weeks, which helps prevent rapid spread, but we expect to see this tropical flow move out in the coming weeks, and once it does, we will dry up and experience more fires," Fennessy said. "This year, we're anticipating higher fire activity fueled by a more abundant grass crop than we've seen in quite a while."
The Erickson Aircrane holds a maximum of 2,650 gallons of water or fire suppressant–the equivalent of five fire engines. It can be airborne within 15 minutes and takes only 45 seconds to refill its tank.
"The extraordinarily wet winter we experienced this year is enhancing the recurring threat our region faces from wildfires," said County Supervisor Ron Roberts. "Fortunately, we have excellent working partnerships with public safety agencies and the private sector–especially with the professionals at SDG&E who we have worked closely on deploying fire preparedness technologies and who are once again our teammates in bringing an aircrane to town during peak fire season."
The Aircrane is stationed at Gillespie Field and is contracted to remain in the region through November or longer, if fire conditions warrant an extended stay.