Get "Fired Up"… Latin Style!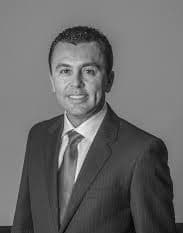 Arturo Castañares
Created: 24 July, 2009
Updated: 26 July, 2022
The New Mambo Kings extended for one extra night due to popular demand
WHAT: The New Mambo Kings is coming to the historic Starlight Theatre in Balboa Park for a three night limited engagement. Starlight Theatre is thrilled to announce that a new date of Sunday, August 2nd has just been released to the public due to popular demand. WHEN: Starlight Theatre's new Guest Artistic Director, Carlos Mendoza, came on-board this year for the 63rd Season at Starlight his desire was to bring a part of his cultural roots to current and prospective audiences.
Now you might be asking, "What is this show all about?" Well, are you a fan of Dancing with the Stars? If so, this show is JUST FOR YOU! The New Mambo Kings is a fiery musical revue, blending Latin American culture thru voice, music and dance. It's a fast paced and riveting musical revue with a dazzling variety of costumes, music and Latin dance styles, such as Salsa, Merengue, Cumbia, ChaCha, Samba, Tango, Rumba, Paso Doble and Boleros featured by a phenomenal cast. The flashy dance numbers complement the beautiful voices of its singers, who switch back and forth from singing in Spanish and English. It's energetic and heartpounding Latin infused music.
Join us in spending an evening out with your sexy twin hosts, Carlos and Mauricio Mendoza, who are The New Mambo Kings. Over the course of the evening they will take you on a journey through Latin American music with their extraordinary cast of ten and promise to leave you wanting more.
Friday, July 31 – Sunday, August 2 at 8p.m. (Sunday performance has just been released!)
WHERE: Starlight Theater in Balboa Park, 2005 Pan American Plaza, San Diego, CA 92101
Tickets Start at Just $10! Box Office (619) 232-7827 (STAR) or online at www.starlighttheatre.org