House immigration group at impasse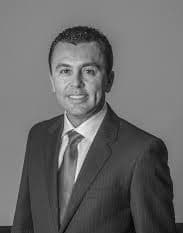 Arturo Castañares
Created: 15 May, 2013
Updated: 26 July, 2022
By: Jake Sherman and Carrie Budoff Brown and Anna Palmer
May 14, 2013 07:04 PM EDT
The House's bipartisan immigration group is at a crippling impasse, and top aides and lawmakers are unsure if they'll ever come to the agreement they've sought for four years, according to multiple sources with direct knowledge of the discussions.
With the Senate advancing its own bill this week, the House group's problems are multifaceted and help explain the long delay in releasing legislation.
The most polarizing disagreement is over a so-called trigger that would eliminate the legalization process for 11 million undocumented immigrants if an employment verification program — called E-Verify — is not in place in five years. Most Democrats consider that trigger too harsh, but Republicans insist on it.
For the complete story please follow this link: http://www.politico.com/story/2013/05/house-immigration-group-at-impasse-91374.html?hp=r2