How Ethical Storytelling Can Power Social Change in San Diego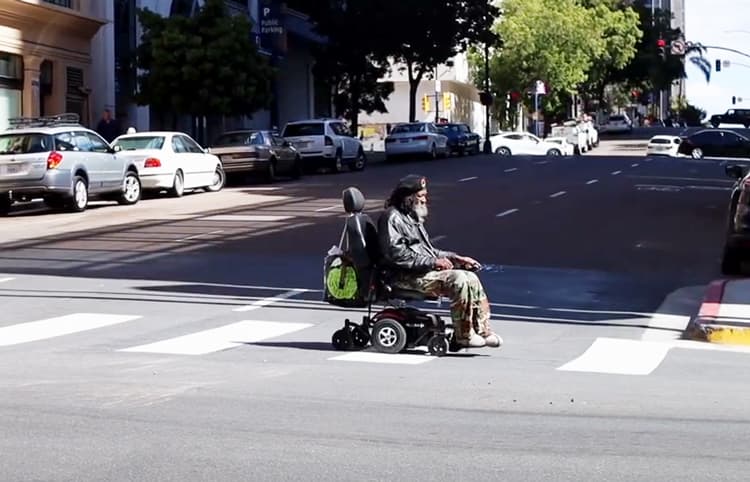 Created: 09 November, 2023
-
Updated:
10 November, 2023
[ESPAÑOL]
By Carolina Martinez and Myrian Solis Coronel
In the awe-inspiring tapestry of human history, storytelling is a thread weaving together resilient communities of color, offering a lifeline to their traditions, values, and cultural legacies.
These communities transmitted their knowledge across generations, capturing ancestral wisdom, narratives of resistance, spiritual beliefs, and cultural identity. Far from being mere communication tools, these stories served as powerful vessels of survival and resilience.
Storytelling remains just as powerful a tool today for San Diego's advocates seeking justice for their communities. San Diego, a region where police brutality has disproportionately affected Black people and where the effects of climate change impact is most acutely felt in its least invested communities, exemplifies the potential for authentic local stories to galvanize collective action.
We know that stories have the capacity to not only inspire and inform but also mobilize communities toward positive change. Yet, this influential force comes with a profound responsibility. Storytelling, if not approached ethically, can become invasive, tokenizing, retraumatizing, and extractive. On a larger scale, it has the potential to perpetuate harmful stereotypes – reducing individuals to mere vessels of their pain and trauma.
The good news is that stories can be elevated in a manner that heals, transforms, and inspires, rather than just perpetuating further harm.
An example of ethical storytelling is a recent video project that focused on a troubling statistic: Black people are 4.6% more likely to be subjected to force by police than White people, according to the Center for Policing Integrity.
Two people who experienced this injustice firsthand were Amaurie Johnson and Keith Morgan.
In 2020, Aumarie was waiting near a transit stop for a friend when he was harassed and wrongfully arrested by police. Keith Morgan is a senior living with disability. He experiences routine harassment by MTS fare enforcement and lives with a lack of equitable access to safe public transit to get around San Diego.
Through empathetic, contextualized storytelling, including interviews with Johnson and Morgan, the video project amplified the key message of transit and racial justice through the lens of first-hand community member experiences with police. Led by the Environmental Health Coalition (EHC) and Resource Media in collaboration with Pillars of the Community (an organization that works to counter the criminalization of vulnerable communities through organizing, leadership development, and strategic partnerships) the video series invites viewers to stand in solidarity with equitable solutions and reimagine an equitable public transit system in San Diego. The result is Amaurie's and Keith's voices coming through powerfully to share their moving perspectives on caring for one another, feeling of hope, and potential for change – rather than just despair or cynicism.
Aumarie's story: https://youtu.be/KnvRLIDvyE4?si=wvTiFIf6INwj3oEF
Keith's story: https://youtu.be/uLpEEpF0BqU?si=29M5etU2WrqXCZ4x
In another project, EHC is currently harnessing the power of storytelling by community members in the Historic Barrios as part of a strategy to secure a $29.5 million implementation grant from the California Strategic Growth Council's Transformative Climate Communities Program. If successful, this grant would fund 8 projects including urban greening, affordable housing, home upgrades and transportation projects in the underinvested, Black/Brown communities of Logan Heights, Stockton, Southcrest, Grant Hill, Sherman Heights, Mt. Hope and Shelltown.
We champion the power of storytelling while acknowledging its potential risks. Here are a few suggested rules of engagement for advocates.
Rule 1: Respect the Humanity in Every Story We must center the humanity of each storyteller. Stories should not commodify pain or trauma, reduce individuals to their struggles, or exploit vulnerabilities for shock value. Instead, stories should honor the storyteller's dignity, focusing on their resilience, aspirations, and rich experiences.
Rule 2: Tell Stories with a Purpose Ethical storytelling transcends mere narration; it is a strategic tool with a clear purpose – and we must be mindful of reaching the intended audiences. Stories are a means to advance a cause, drive action, or build understanding. Establishing a Theory of Change and leveraging digital communications to effectively reach the most affected communities is crucial.
Rule 3: Amplify Voices for Collective Action Stories can rally not only individuals but entire communities toward shared goals. The victories achieved through the stories of the most affected individuals are a testament to this power. These narratives can energize other residents and instigate concrete actions to reduce pollutants, address economic and health disparities, and combat climate change.
By adhering to these three essential rules, attendees can learn how to elevate stories in a way that heals, transforms, and inspires rather than enabling re-traumatizing harm.
EHC and Resource Media held an Ethical Storytelling event to underline the importance of responsible narrative-sharing for nonprofit professionals and community advocates. The event took place on November 9, 2023 at the Chicano Park Museum in San Diego.
Carolina Martinez is the Climate Justice Director at the Environmental Health Coalition. Myrian Solis Coronel is the Director of Community Engagement at Parks California.